7 reasons to go to Marfa for El Cosmico Weekend 2010 this weekend.
Summer is officially over. And with the fall comes cooler weather, more outdoor activities and an eff load of Festivals. ACL, Fun Fun Fun Fest, Fantastic Fest and my secret favorite, the small little festival in Marfa known as Trans-Pecos Festival of Music and Love.
Last year after ACL, Adam, Danielle, Ari, several friends and I rolled out to the festival (also known as El Cosmico Weekend) on the Marfa Bullet. It was a magical experience, full of tigers, music, art and sunsets. But this year things have changed a little bit: El Cosmico Weekend now happens BEFORE ACL, separating the Chinati Open House Weekend into another weekend of fun.
For me, El Cosmico weekend is the funner of the two. Yeah, it's nice to look at crazy art-but it's the community and music of El Cosmico weekend that makes it so kick-a. So for those of you sitting on the fence about which to attend, check out our top 7 reasons to head cross state to Marfa this weekend.
Top 7 Reasons to Go to El Cosmico Weekend 2010 in Marfa
1. Be an athletic supporter…
Saturday afternoon, Austin's Texas Playboys play the Los Yonke Gallos de Marfa in the craziest baseball game ever. Last year there were furries of all flavors running around.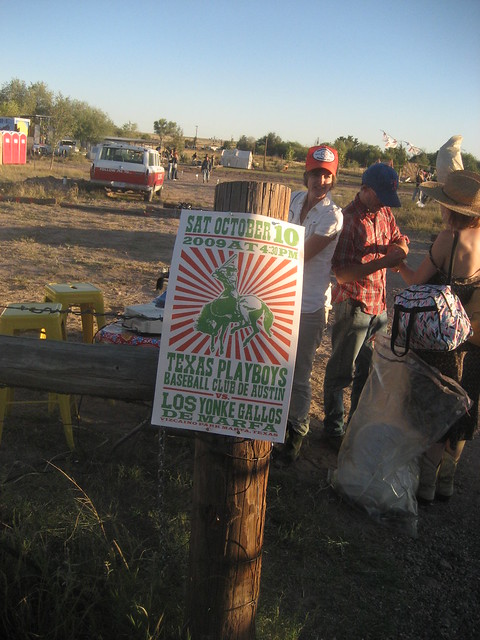 2. You can hangout in a real teepee!
The festival happens on Liz Lambert's El Cosmico campground-but this ain't no ordinary campground. With Airstreams, Winnebagos, wigwams and teepees, you can realize all your outdoor fantasies. The teepees have a tendency to be late night party places. In fact, that's where I met Celeste Griffin from the Monarchs.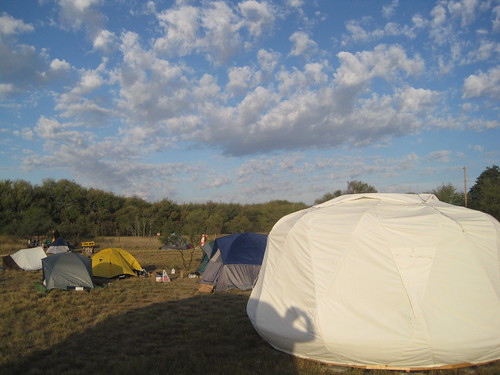 3. Free flesh flashes in the semi-communal bathroom.
There's always something sexy about Liz's creations, and her campground is no exception. The showers and bathrooms are built with plenty of open slats. And no matter what your flavor, you're gonna get a flash of something you'll like. Ask me about what I saw last year while brushing my teeth.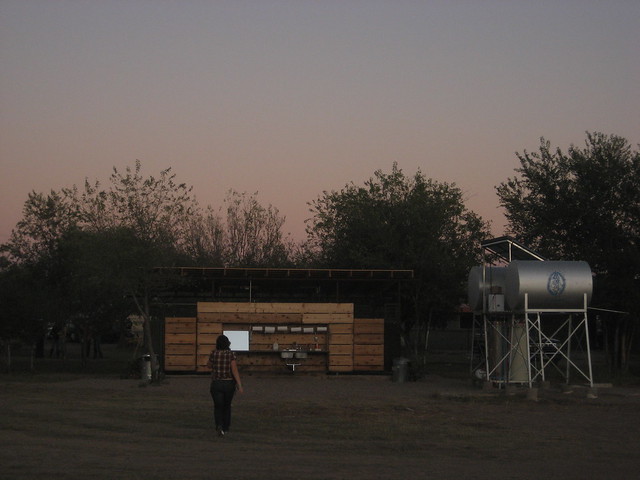 4. Fight cancer and ride your bike!
This year Marfa Public Radio and the LIVESTRONG Foundation are hosting a 62 mile/100 kilometer ride. Registration helps fund cancer research and cultural activities around Marfa.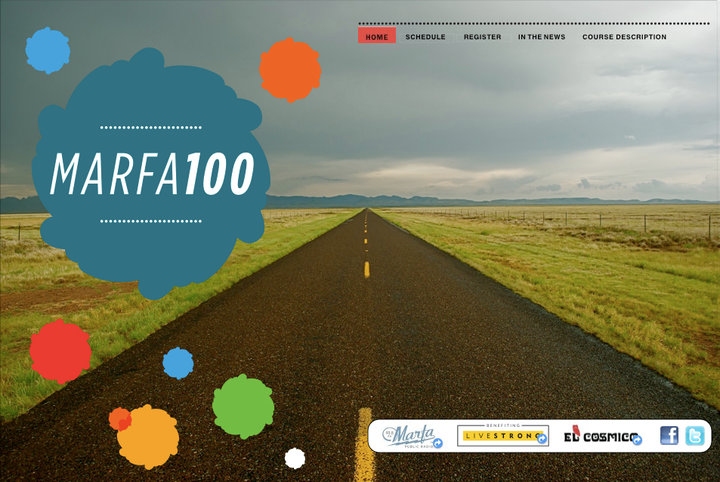 5. Shoot to thrill on the Marfa Bullet!
Why drive HOURS across the state when you could cruise on a private bus while getting wasted off an open bar? Seriously: Last year's drive to and from Marfa went by faster than you can say "Tito's Handmade Vodka."

6. It's about the muuuusic, maaan.
Girl in a coma and Hacienda blew us away at this year's Pachanga Fest. Put them out in the desert, and you've got a rockin good time. Add in hometown heros Heartless Bastards and Amy Cook, and you know it's legit.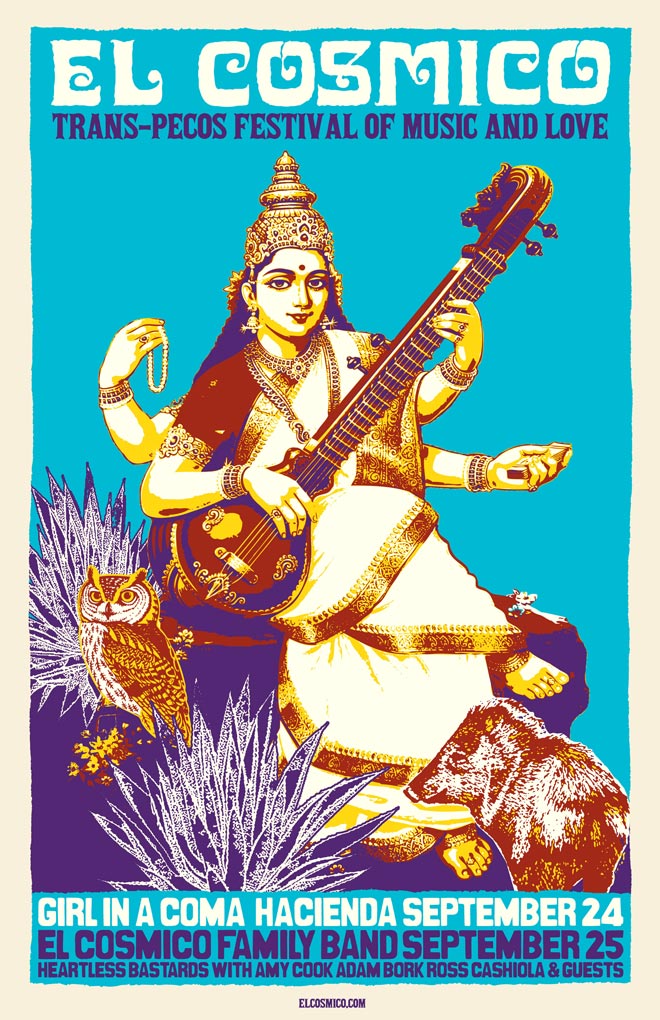 7. MARFA!
The Marfa Lights, Food Shark, the Farmers Market and everything else that makes this place a bohemian paradise! Don't believe me? Check out our pictures of Marfa or our video from last year's festival.
.
Find something Austin related that you want to share? Photos, screen shots, articles, news? Email us at [email protected].
Want more RoA? Be our friend on Facebook. Add our RSS feed! [what's that?]. Start your morning with Republic of Austin in your InBox. Or read us 24-7 on Twitter!
Related posts:
Related posts brought to you by Yet Another Related Posts Plugin.