Do you think the new parking meters kinda look like robots?
As a non-driver, I rarely interact with parking meters. In some way, they're just kinda like background noise. And unless I'm locking up my bike to them, I don't pay attention to them-except when I walk into them.
The other day, I ran crotch first into this bad boy on Lavaca:
With a card reader and colorful buttons, this is one highfalutin parking meter. There's also a solar panel on the back. It almost looks like a robot. Or maybe the robot dog from British Sci-Fi show Dr Who: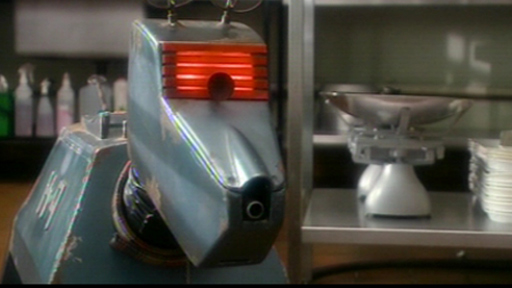 What do you think?
Do they look like robots?
Are you nostalgic for the old school parking meters?
.
Find something Austin related that you want to share? Photos, screen shots, articles, news? Email us at [email protected].
Want more RoA? Be our friend on Facebook. Add our RSS feed! [what's that?]. Start your morning with Republic of Austin in your InBox. Or read us 24-7 on Twitter!
Related posts:
Related posts brought to you by Yet Another Related Posts Plugin.