2nd Street's IF+D is a tripped out furniture store that even guys will love.
On a chilly Sunday after SXSW, Ari and I rolled out of bed and hit 2nd Street for brunch. Walking back to the car, we stumbled upon a super dope plastic throne just chillin on the street outside of IF+D. Always looking for new Facebook profile pics, we snapped these photos: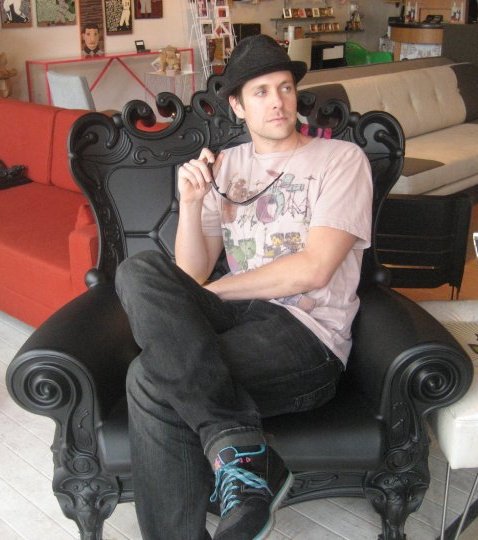 Further investigation inside the store led to the discovery of some of the most kick-a decorations and furniture. Seriously, for the first time in my life, I walked into a furniture store and didn't have the urge to get the eff out as fast as possible (via IKEA). In fact, the more I looked around, the more I fell in love. With hands jutting out from the walls, golden pigs and pink gorillas, I kinda felt like I was in some sort of tripped-out designer's head.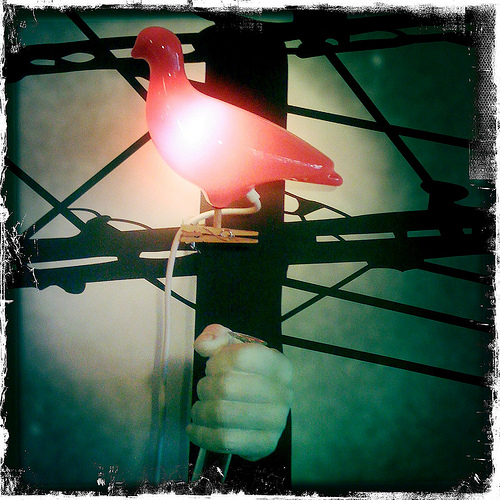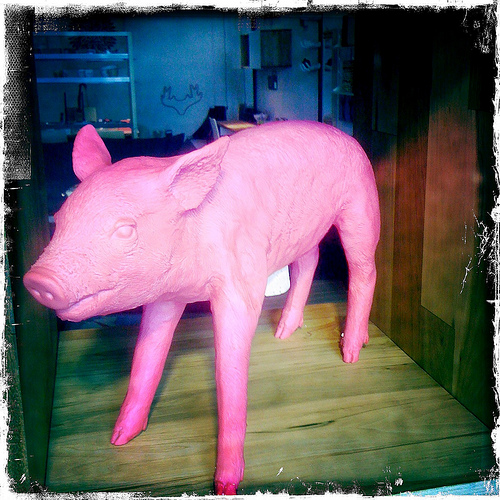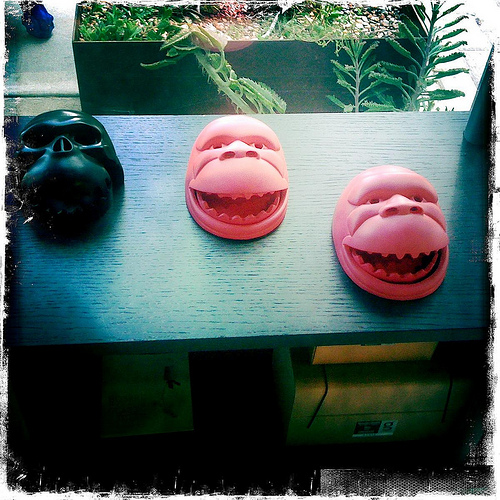 They've also got some pretty bomb housewares. I want this street art-inspired dish set. And these Topochico glasses were made in-store from old Topochico bottles. LEGIT!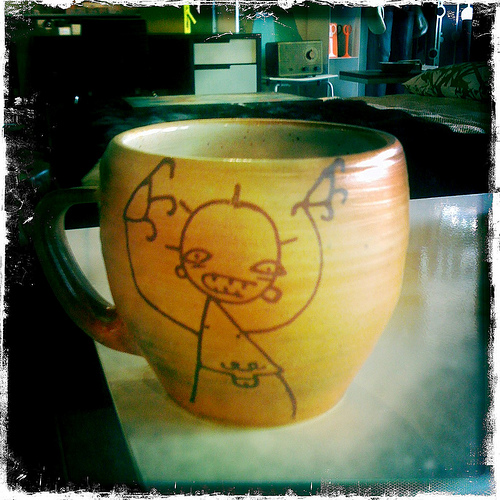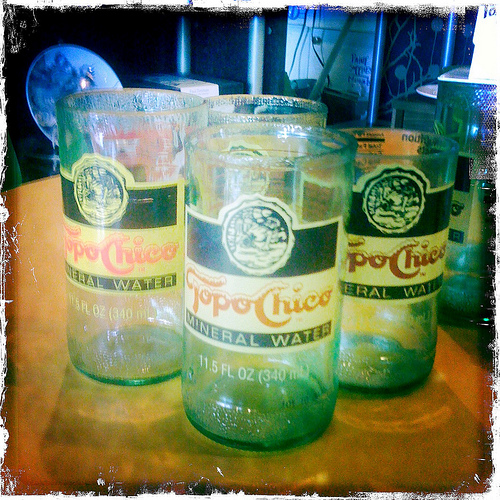 One of the coolest things in the store is the life-sized wooden human decoy. Made from Catalpa Wood (the same wood used for duck decoys), this dude was made by  Jamie Botlant. She used a chainsaw and a lot of sandpaper to make it.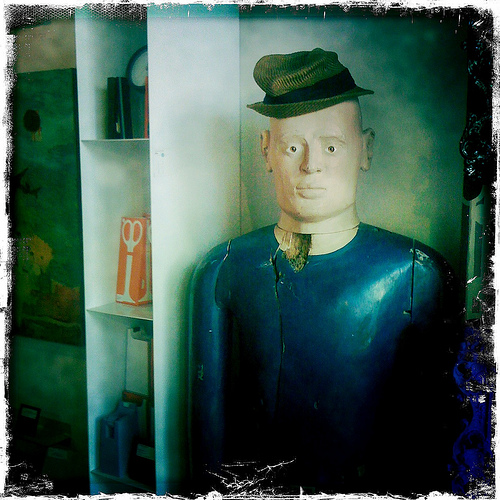 Not the artist, this is store owner Kristen Bolling. I think this photo of her making out with the decoy is very representative of her idea behind the store: playful and fun.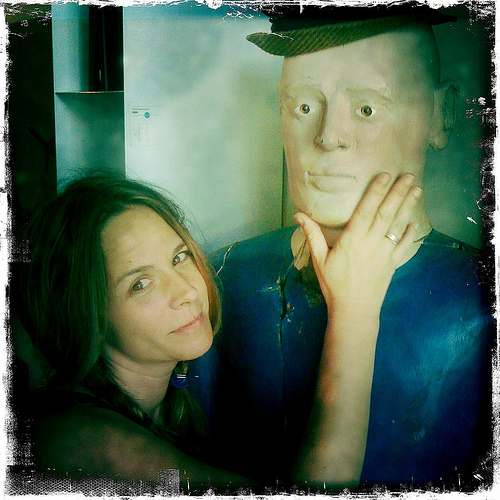 Part of her vision was to showcase more items from Austin and Texas artists. In fact, 98% of the art and accessories are local. Here are some art pieces from Austin artists: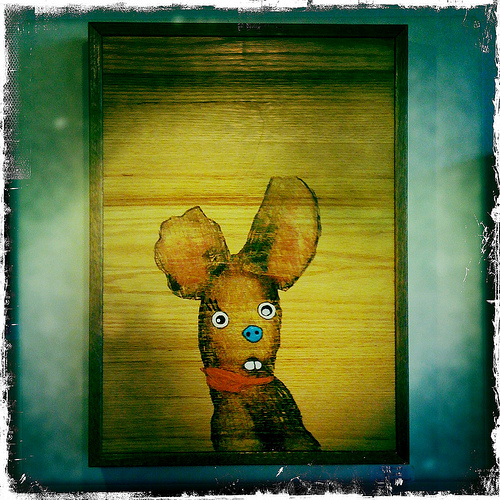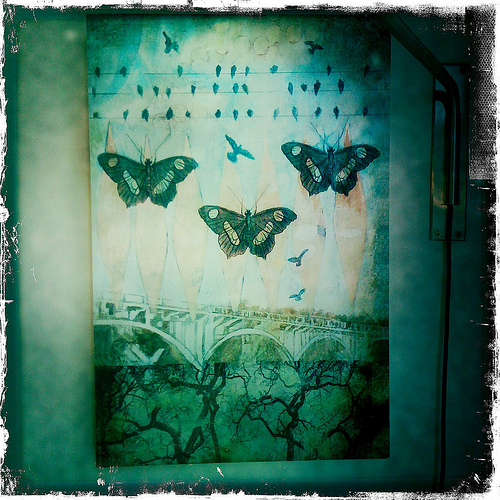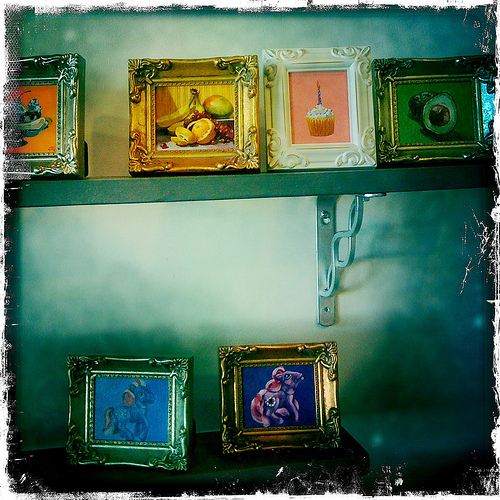 And any place with a Johnny Cash deal gets mad props in my book.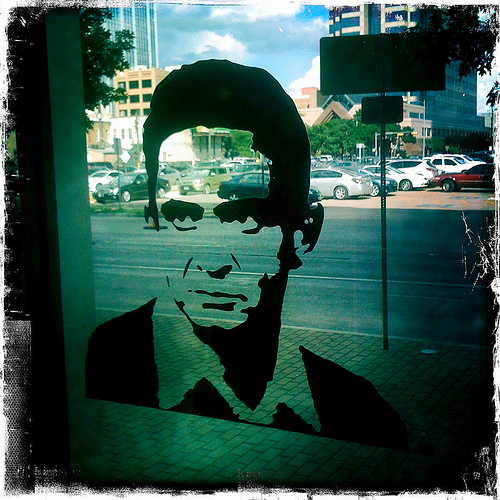 Stop by IF+D tonight from 6P-10P for "Death, DRUGS, and Hotdogs! Mark McGinnis' new work: Alphabet Series!" I think the flyer speaks for itself: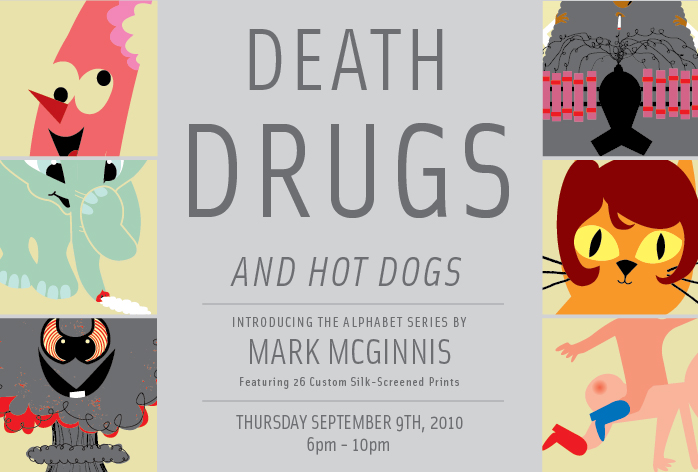 [Keep up with our daily event picks on
our Facebook page
]
EXPERIENCE: "Death, DRUGS, and Hotdogs! Mark McGinnis' new work: Alphabet Series!" (September 9th, 2010); IF+D (208 Colorado, 78701); 6P-10P; FREE Facebook Event
.
Find something Austin related that you want to share? Photos, screen shots, articles, news? Email us at [email protected].
Want more RoA? Be our friend on Facebook. Add our RSS feed! [what's that?]. Start your morning with Republic of Austin in your InBox. Or read us 24-7 on Twitter!
Related posts:
Related posts brought to you by Yet Another Related Posts Plugin.