Happy Holidays! [FELIZ NAVIDAD BLINGEE]
Hey y'all:
We're all doing the holiday thing with our families and such. That means we will have limited holiday posts until for the next couple of weeks. There might be one or two posts about New Years and Free Week parties. We'll return back to our regular schedule on January 5th!
What's up for next year?
Roary's been on a Four Loko binge for the last MONTH. Here's a picture of him running around at Zilker Park: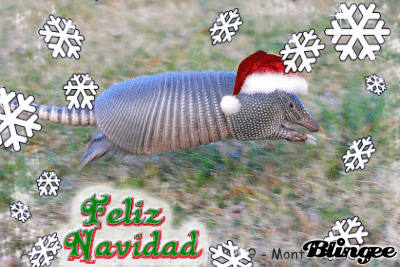 Have a safe and happy holidays, y'all!
V + <3 + \m/
Chris
Related posts:
Big Ass 'Thank you' Blingee plus special welcome to Austin Chronicle Readers Chris makes a special Thank You blingee for winning the...
Yo! Who is your secret crush? Tell us, and we'll be your wingmen. RoA is partnering with Austin Eavesdropper to present a new...
Related posts brought to you by Yet Another Related Posts Plugin.