Working for cash on West 6th St. [STREET ART]
Found this sticker on West 6th St near Key Bar. He kind of reminds me of the Mad Men version of Jack-int-the-box Jack. Since I started a new job in an advertising agency this week, this little guy has become my own personal mascot.
He was right next to this big mural dedicated to Johnny Cash. How long has this been up?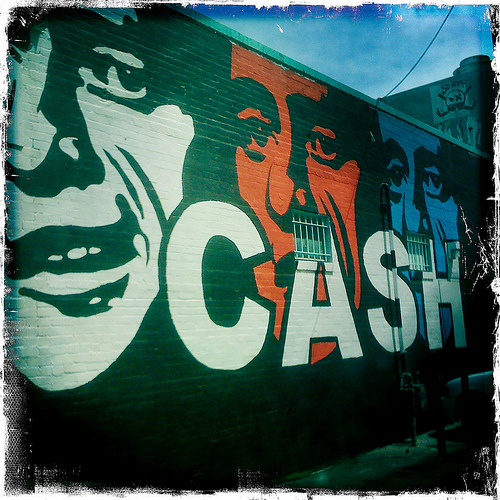 My new office is at 6th and Lavaca-so I guess these two pics represent my new life: I'm working for cash on 6th St.
Oh, and the posts will pick back up next week. With the new job and the holiday, this week was a little too hectic to get to all the writing I wanted done.

.
Find something Austin related that you want to share? Photos, screen shots, articles, news? Email us at [email protected].
Want more RoA? Be our friend on Facebook. Add our RSS feed! [what's that?]. Start your morning with Republic of Austin in your InBox. Or read us 24-7 on Twitter!
Related posts:
Related posts brought to you by Yet Another Related Posts Plugin.