Attention Austin Fashionistas: Shop local and save with these 3 awesome sales opps this weekend.
This little fashionista is still recovering from Austin Fashion Week, but there are three wallet-saving events going on this weekend that you won't want to miss out on

Strut - multiple locations, but my favorite is on 2208 South Lamar, 78704
If you've never been to Strut, It's a womens boutique specializig in affordable, fashion-forward clothing, shoes and accessories. Seriously, I go there once a month to get cheaper, trendy pieces that are hot right now. Plus, their shoe selection is awesome-some of the best flats selection I've seen in Austin!
Their First Thursday Sale with 40% off everything is one of my favorites and a staple in my shopping routine, you can do the math, but that's insane savings. And with a pre-first Thursday sale of 30% off everything, you can't help but stop in for a quick peek this week, right?
You can also shop at their new online store until September 2 and receive 30% off your purchase with coupon code: fall30.
Click here for store locations.
Touch of Sass - 500 North Lamar Boulevard, 78701
Still looking to get gameday ready? And looking for a pre-game party to get you pumped?
This Thursday from 6:00 - 9:00 p.m.,  Touch of Sass is hosting their "You've Got Game" Sassy Hour to get you ready for Saturday's football kickoff.  Even if your not a Longhorn at heart, they've got your game-day ensemble covered along with a few cool deals:
Super cute game-day shirts, tanks and scarves from Sarah Ott of New Orleans, Louisiana
Amazing team jewelry in lots of colors from the y Micah Yancey
Custom men's shirts from J. Hilburn
$25 spray tans from The Tan Can - email 

[email protected]

for your appointment (available from 4-8pm)
Delicious cocktails (always a must!)
Treats from Austin airstream Man Bites Dog
10% discount on any Touch of Sass purchase
Le Garage Boutique - Palmer Events Center, 900 Barton Springs Rd, 78704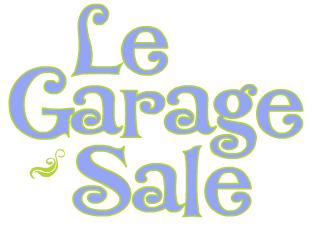 Last time I went to Le Garage Boutique Sale I totally scored some sweet vintage, perfectly broken-in cowboy boots for only $7! Its basically your typically garage sale on crack, featuring over 50 local retailers offering incredible deals and $12 gets you in for the day.
The sale offers an amazing variety of goods with the convenience of everything under one roof plus you get the warm fuzzies for supporting local businesses. So stop by this weekend and let me know what you think of the experience!
Do you know any other local Labor Day sales?
What are your favorite Austin boutiques?
What Fall fashion are you most looking forward to?
Related posts:
Related posts brought to you by Yet Another Related Posts Plugin.