2 ways Austinites can rock out AND help save wildlife in the Gulf this weekend!
Good news out of the Gulf this week: The oil has  gone from gushing to a trickle. And while BP says they've capped the well, the destruction is still a long way from over. Whether it's lifting the oil off the water or restoring the beaches, there's still a lot of work to be done. The environmental and economic impacts run deep, but nothing is more devastating than the horrors inflicted upon the coastal wildlife.
Thinking about the 2,599 birds reported dead so far or seeing the photos of birds, turtles, fish, whales and other animals covered in oil really truly breaks my lil dillo heart. And while we can't stop the devastation from happening, we can provide support to those on the front line. And, thanks to two of our favorite folks in Austin, we can help fund relief and have a good time doing it.
Gulf Coast Disaster Relief Benefit at the Hotel San Jose (Friday, 07.23.2010)
This email comes from Bobby Johns over at the Hotel San Jose. This event features a band from LaFayette, Louisiana, a shrimp boil from the folks at Perla's and Lamberts, and speakers talking about alternative energy.
Hello My Friends -

We're doing a rally/benefit next Friday, the 23rd in the parking lot at Jo's and the San Jose to raise some money and some voices for Disaster Relief in the Gulf.  The purpose of the event is to show some solidarity with the folks on the front lines out there and to let people in our local community know what they can do to pitch in, whether it be with the clean-up or in learning about alternative energy or in feeling good about throwing some money in the bucket for an out of work fisherman's pocket.  There have been too many times in the past many weeks that we've all felt powerless in the face of the unending scroll of images and news coming over the radio, the internet and TV — let's get together and make some noise.

We're going to have Papa Mali and the Lost Bayou Ramblers playing from 6 – 10.  Perla's and Lamberts (Louis and Larry) are going to be cooking up a big seafood boil and the beer will be flowing.  We've invited several speakers to come and talk for a few minutes – Representative Mark Strama, the director from the TX Environmental Defense Fund, and others – and we've invited a lot of alternative energy folks and the like to set up booths and hand out information.  The Alamo Drafthouse will have the big screen set up to show images of what is happening now and of pretty pictures illustrating the many compelling reasons that the Gulf is a treasure.

We would love for you guys to get involved and help out.  First of all, come down and dance your asses off.  But also,  send out some kind of blast to your Twitter and Facebook and whatever you got.  Let them know that it is a super cool event where they can help a brother or a sister out.  If you have folks in your organization that would like to volunteer to work, we can use them.  And, we're still looking for money to underwrite the event — we're paying a discounted price for the band, for the seafood, for advertisement and for beer.  Whatever you have to give will mean that we turn up with more money to go to the people and organizations that need it.  T-shirts and posters for sale at the event.  Let's get people motivated instead of just crying over pictures of oil-slicked birds.  Power to the People!

Money we raise will go to some good folks that are already organized:  The Gulf Spill Fund (directly to people that are hurting now) and to the Gulf Restoration Network (more of a watchdog and policy group).  Please see the attached that gives full details of the event.  I've also attached an image of a poster that we're using to promote.  We are more than happy to list you as an underwriter or sponsor of the event in our advertisement, blasts, or on posters.  Every bit helps.

Hope to see you there on a hot July evening,

Bobby
EXPERIENCE: "Gulf Coast Disaster Relief Benefit"" (FRIDAY, 07.23.10); The Hotel San Jose (1316 S Congress Ave, 78704); 6P-1030P; $10 suggested donation Facebook Event
[Keep up with our daily event picks on

our Facebook page

]
BLACK GOLD DISCO at The Beauty Bar (Saturday, 07.24.2010)
This email comes from our friend Ian Orth over at  Learning Secrets. This features two amazing dance acts PLUS DJs!!
Hello Hello,

We rarely verbalize our opinions on current events. However, the ongoing oil spill crisis in the Gulf has us more than upset and concerned. Rather than sitting back and complaining about it with our friends we've decided to use our talents to do something about it!

Saturday, July 24th we're throwing BLACK GOLD DISCO, an immense non profit party in the name of supporting the Endangered Species Coalition and their oil spill wildlife rescue efforts. If this doesn't make you want to get involved then you have a heart of black! We're asking for a suggested donation of $10, but if all you can spare is $3 then that's totally radical too! Donating is awesome! Doing it whilst partying harder than you have all summer is even more bodacious, and we want to do it together with you!

Check the deets: For every Lone Star you order, Birds Barbershop is gonna donate an extra $1 bill to the night! AMAZING! 
We're super psyched to have both Bodytronix and Candi & The Strangers sharing the dance floor with us! 
Both The Glitoris and the fine people of Knuckle Rumbler are getting in on the cause as well and will be on hand lending support! 
We hope to see you all there for this amazing chance to make a difference!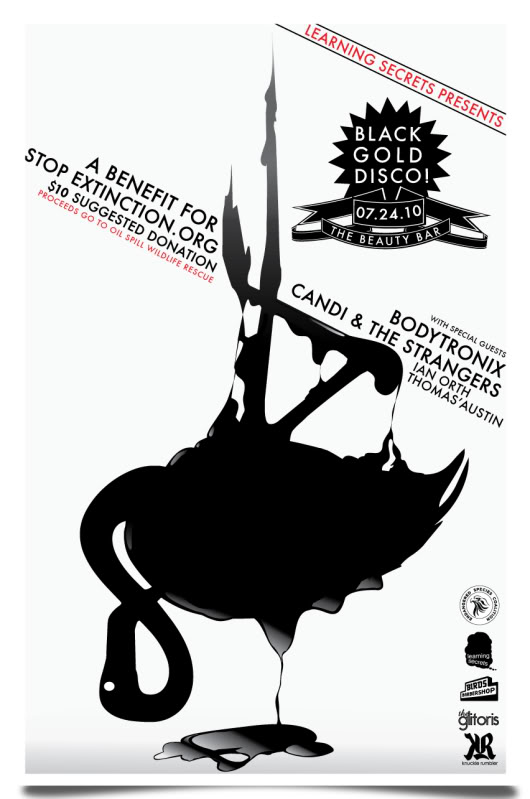 EXPERIENCE: "BLACK GOLD DISCO"" (SATURDAY, 07.24.10); The Beauty Bar (617 E 7th St, 78701); 10P-2A; $10 suggested donation Facebook Event
Inspiration
It's easy to be numb in crisises like these. We'd rather just shut out the images and forget about it. But sometimes we have to be reminded of the effects of our actions. While none of us were directly responsible for the disaster, our own dependence on oil continues to have effects.
Please take a moment a consider these poor souls and know there are ways you can help.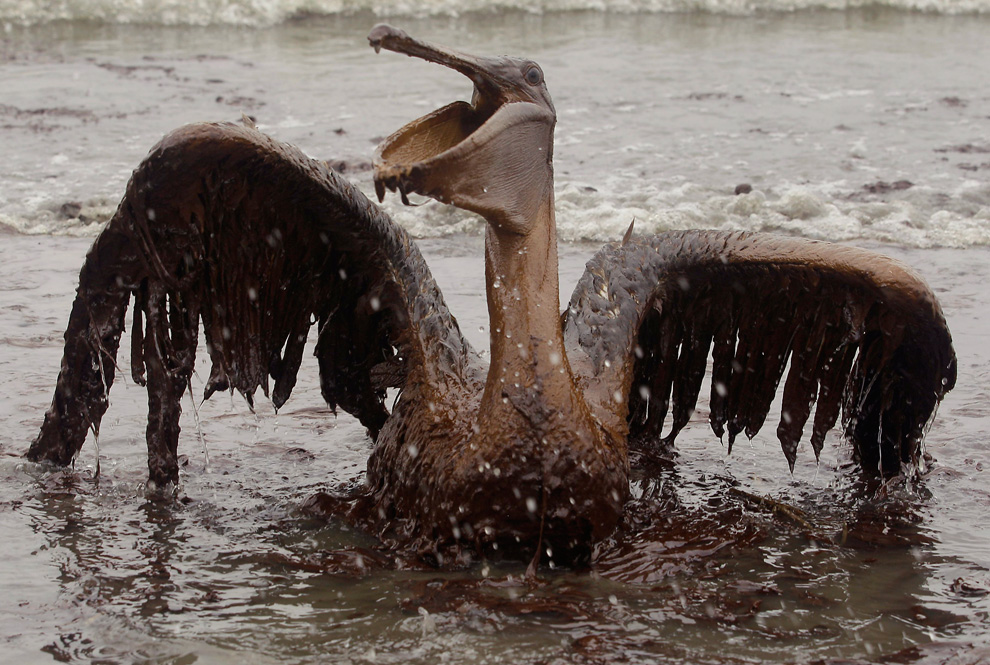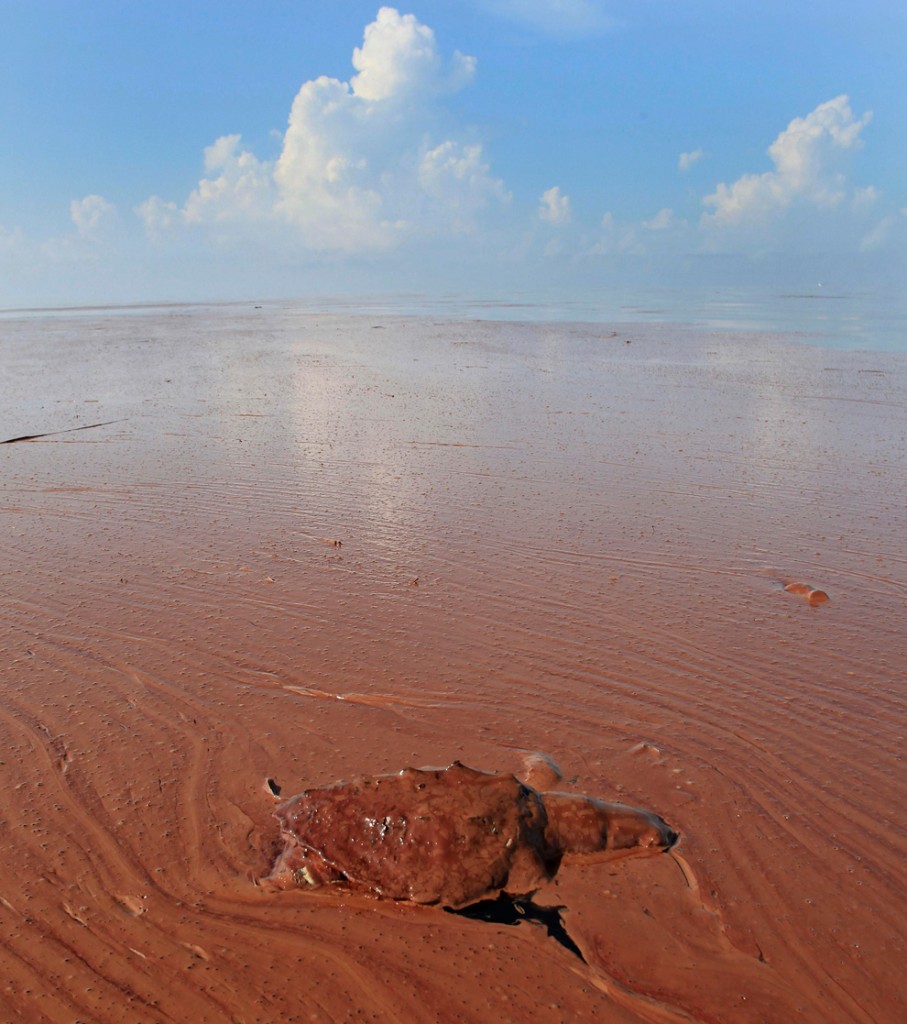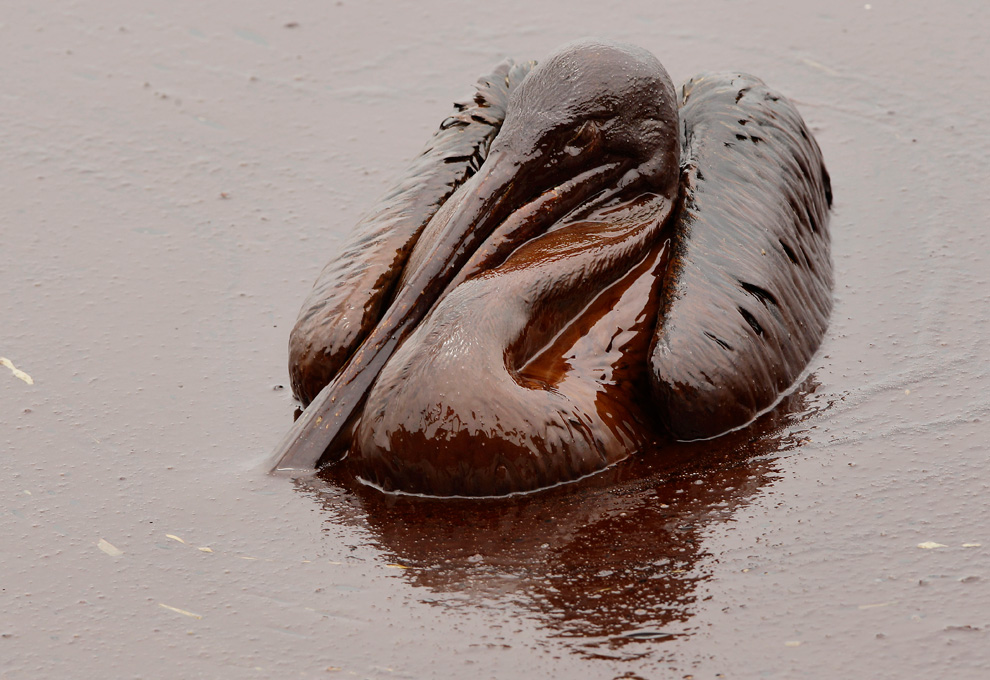 .
Want more RoA? Be our friend on Facebook. Add our RSS feed! [what's that?]. Start your morning with Republic of Austin in your InBox. Or read us 24-7 on Twitter!
Related posts:
I've got a trunk full of hair and I need to mail it to the Gulf NOW! What Austin is doing to help clean up the BP oil spill. After feeling helpless for the last month, Ari found an...
TONIGHT-Do Yoga. Save the rainforest. Recover from SXSW with a night of Yoga. At the...
Related posts brought to you by Yet Another Related Posts Plugin.