Top 5 non-traditional Latino bands you don't want to miss at Pachanga Fest 2010.
Ok, I know what a lot of you are thinking: Pachanga is a latino music festival, so it's gonna be a lot of Tejano and traditional Mexican/folk music. WRONG! Yes, you do have that, but you also have punk, house, electro, whatever.
Pachanga is Spanish for "rowdy celebration"-pretty fitting considering this event is like the East Side's version of a block party that just happens to be a music festival. And just like the East Side, you'll find an eclectic variety of people and sounds on the 3 stages (plus another stage for the niños). Oh yeah, and it's only $21!
To help you maneuver through the non-traditional landscape, we're dropping our recs for who you'll want to see.
Top 5 non-traditional Latino bands you have to see at Pachanga 2010:
5. Piñata Protest
San Antonio's Piñata Protest is a punk band with an accordion. If that's not enough for you, think Sublime but with Latin/Polka/Cumbia/Tejano beats instead of ska. Or maybe Gogol Bordello but not as goofy and more hardcore. Really really really love the fusion! They go good with beer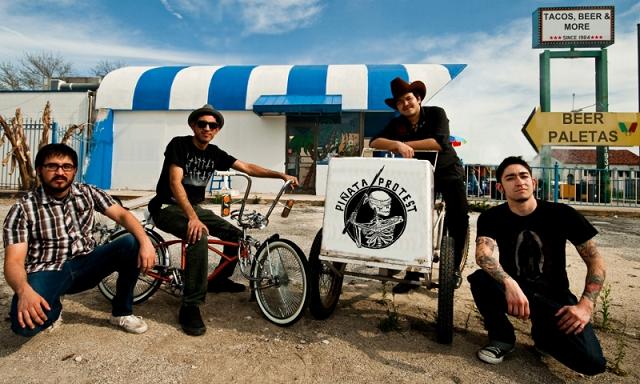 Give Piñata Protest's "Scene Unseen" a listen
4. Girl in a Coma
With songs that pull from elements of rock, punk and new wave, the ladies from Girl in a Coma will rock your Aztec off. They're building a big following here in Austin, and Joan Jett even dropped some vocals on one of their tracks!  In their music, you'll hear hints of early Cure and maybe the Smiths-but all packaged in some true punk sensibilities. Love the vocalist's voice.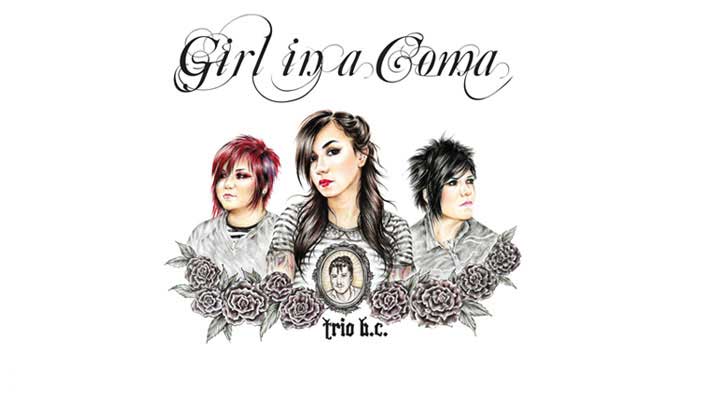 Check out this video of Girl in a Coma's "Baby Boy" filmed by our friends over at Austin Vida
3. Hacienda
Another San Antonio act, Hacienda totally takes me back to the 1950′s golden era of rock. With super happy pop songs that you'd expect to hear on an AM station (except a little funkier), these guys will have you tapping your feet. They're currently on tour with The Heartless Bastards and Amy Cook. They've also opened for Dr Dog.
Watch this video for Hacienda's "She's Got a Hold on Me"
2. Pacha Massive
You house heads will love Pacha Massive. This New York collective drops super-sexy, chill grooves that remind me of the Naked House series. Pacha Massive playing at sunset is gonna be A-Mazing!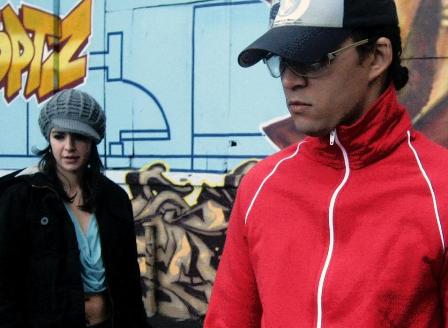 Here's the video for Pacha Massive's "If You Want it"
1. Bomba Estéreo
Bomba Estéreo give me chills of ecstasy. Not kidding. Cumbia, Dub, Electro-house with a female rapping in Spanish. So effing hot. This Colombian group is future, brother. Don't miss them.

Watch this video of Bomba Estéreo's "Feelin'" and try not to get chills
Want tickets to win tickets to Pachanga? We've got a pair of General Admission to give away on our Facebook Page on Thursday at 11AM. Friday at 11AM we've got a pair of VIP tickets to give away.
Related posts:
5 places to discover, download and listen to bands playing at SXSW 2010. It's hard trying to figure out which bands to see...
Is the ACL Fest 2010 line-up too alt? Chris takes a look at the line-up to find out...
Related posts brought to you by Yet Another Related Posts Plugin.