24 Hours at SXSW 2010-March 13th 2010 with Adam Garner from Trigger Studios
Unless you're surgically fused to someone, chances are you aren't going to have the same experience at SXSW as anyone else. With that in mind, we invited some of our friends from around Austin and the country to document 24 hours of their experience at SXSW. Geeks, filmmakers and musicians will all be sharing their SXSW 2010 experience with us. There might be some surprises!
Our first guest is Adam Garner. Adam is owner and Super-8 filmmaker at Trigger Studios, and a songwriter here in Austin. He is also a panelist at SXSW Film. We met Adam on the Marfa Bullet and had a great time with him and his lovely lady, Danielle Thomas from Big Green House Presents, at El Cosmico last fall.
Adam Garner's view of Saturday, March 13th, 2010, at SXSW
10:45 A: rise and shine. A lot to do today. The SXSW opening film "Kick Ass" (directed by Matthew Vaughn) was incredible last night & the SXSW Film opening party was outstanding. Only had 4 beers though… so getting an early start today.
11:30 A: working out the final details on my presentation and compressing super 8 films in HD to share with the crowd today.
1:45 P: quick lunch with Dani at Thundercloud! Look at downtown. I hope the out-of-towners don't fall in love with too much, with our indian summer and our $2 lonestars and laid-back vibe.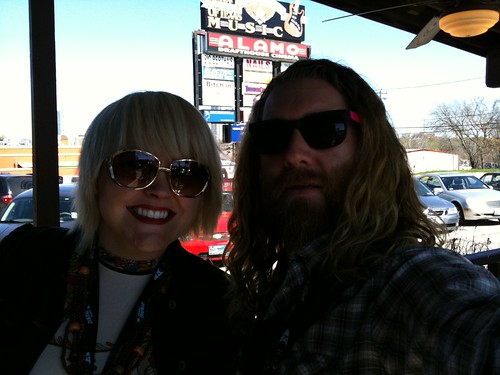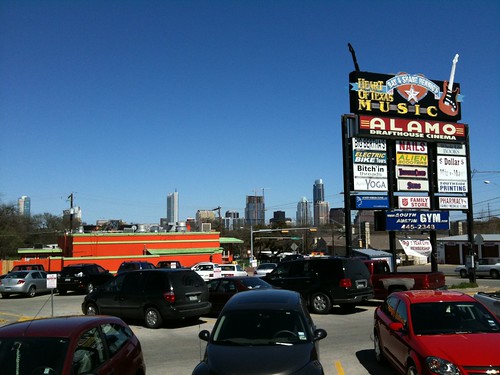 2:00 P: in film shuttle line. Love this thing. Makes the rounds to all the SXSWf theaters. Makes movie-hopping stupid easy, and even goes till 2am!
To read more about Adam's experience at SXSW 2010, click here —->
2:20 P: Made it to the Austin Convention Center and this place is buzzing with energy. So many Interactive and Film folks all mixing and tweeting and blogging and learning. This is so contageous. Met my fellow panelists in the green room. Phil Vigeant from Pro8mm, me, Ashley Manor and Brandon Lower.
3:00 P: Set up in the panel room. Tech-check!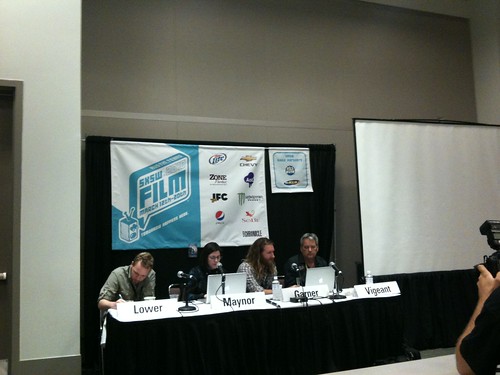 3:30 — 5 P : The Power of Super 8 Film. As a local film-maker it was super cool to get to talk about something I love and want to share. Super 8 film-making. Bringing real film back! (think about how much you love the sound of vinyl records and you're half-way there.)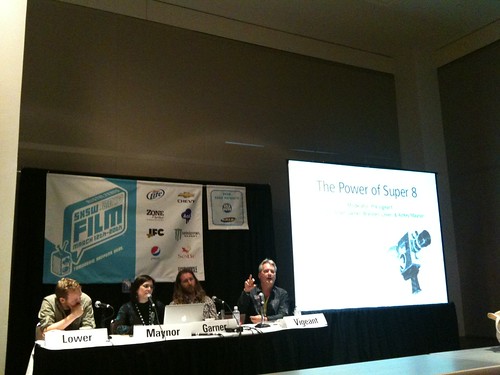 5 - 5:45 P : Q&A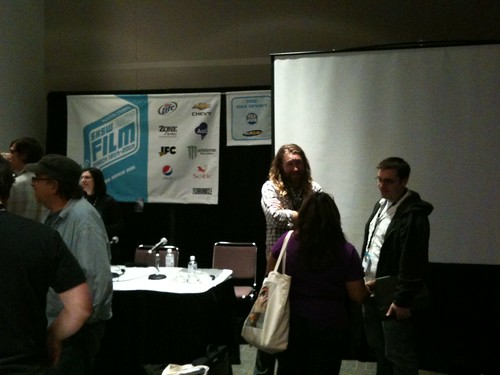 6 — 9 P : Celebratory dinner at Moonshine with all the panelists and friends. Some local, some not… and I love how much people enjoy this amazing city of ours… and our food. Of course we all talked about super8 ad nausium… but really some cool film folks here and it was an incredible opportunity to brainstorm and share with these folks.
10:30P — Mid : SXSW Interactive Opening Party at the Mexican Cultural Center, hosted by Frog Design. Always a big one! And, seriously awesome, Macallan Single-malt Whiskey is a sponsor. Serving healthy portions of Macallan 12, and even 15 year old. Ohhhhh myyyyy gaahhhhhh…..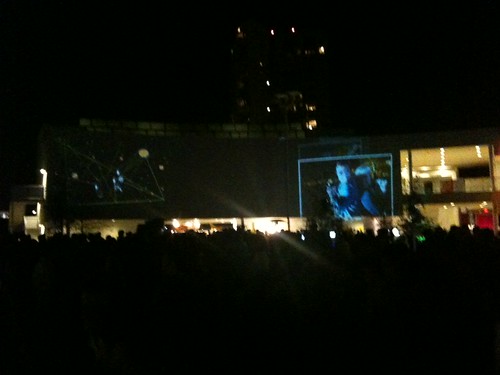 Mid — 1A : Snuck a ride in a prius with a few old friends and a few new friends back downtown. IFC hosted party at Karma Lounge. Not too much to see here and we've had a long 10 hours of it. Bite size chunks are best during SXSW, and not burning out during the first 2 days. Got to say hi to our pals Morgan Scholl and "Tootie" from the Marfa Film Festival. SO, off for some downtime… unload some biz cards and swag… and see what tomorrow has in store. SO many amazing panels tomorrow…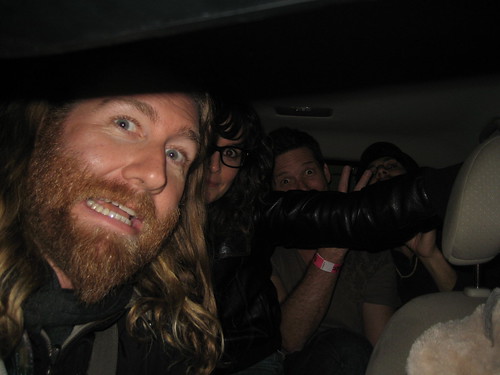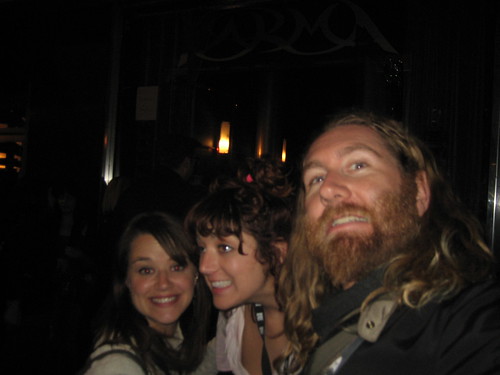 BONUS : one of my favorite things about SXSW is the stuff you end up with at the end of the night. So much swag, biz cards, a beer-soaked platinum badge, a radio frequency emitting card of some sort (thanks interactive party?), credentials to another party, Macallan swag, Film swag, books, etc etc etc… love it love it love it… ZZZZZzzzz….
Related posts:
A Note About our SXSW 2010 Coverage-Scroll down for new posts! We'll be running around the city all week. Here's how...
5 places to discover, download and listen to bands playing at SXSW 2010. It's hard trying to figure out which bands to see...
15 More SXSW Party RSVPs-and then my head exploded! These SXSW Free Party RSVPs have gotten out of hand....
Related posts brought to you by Yet Another Related Posts Plugin.