Editor's Note: With the big Christmas shopping season right around the corner, we want to share some great local places to hit up for all the people on your shopping list.  Over the next few weeks we'll be visiting all seven Austin Independent Business Alliance IBIZ districts to help you get inspired to ditch the mall and buy local!
Laid out in an L-shape along Guadalupe and 29th street, the Guadalupe shopping district is made up of of several small shopping strips and stand-alone stores.  With it's proximity to UT, stores not only cater to college students but also their visitors - parents and friends - so gift options are abundant for practically everyone on your list.
2900 Guadalupe, 78705
512-320-0090
Being in Toy Joy feels like your living inside a technicolor, psychedelic television set while the rest of the world still lives in black and white.  It's the type of store you can spend hours just looking around into all the nooks and crannies and exploring every square inch.  They have dozens of lucite bins filled with  fake plastic bugs and bouncy balls of all different shapes and sizes.  If you're searching for actual kid toys, you can find retro alphabet blocks in different languages including sign language and Chinese, building blocks to create masterpieces of Roman architecture, and stuffed animals that express feelings such as curiousness and bossiness.  Oh, and remember those old Choose Your Own Adventure novels, they have them!
Who to shop for: Any and all kids on your shopping list; adults with a passion for nostalgia

2928 Guadalupe, 78705
512-322-0660
Antone's reminds you of those records stores from your childhood complete with old-school punch-tape labels to mark each artist's section.  It used to be that ex-Hippies were their primary customer, but more college kids and younger people are rediscovering vinyl.  Vinyl allows you to become more intimately connected to the music experience - touching the album cover and carefully placing the needle on the record is very tangible - you can't touch a download.  And since vinyl is making a come-back, Antone's makes sure to carry new artists, too.
Who to shop for: your music collector friend or relative; someone who remembers vinyl and appreciates the qualities

617 W. 29th St., 78705
512-482-0630
Don't let the rolling papers and tobacco products scare you away from this surprisingly mainstream gift store.  All tobacco related products are thoughtfully relegated to the back of the store, so your immediate impression of the store becomes the knicknacks - fragrant candles and incense, hand-carved wooden boxes from Poland, and figurines from India.  Further exploration of the store reveals flowy women's blouses, beaded bedspreads, and satirical bumper stickers such as "Jesus was a community organizer."
Who to shop for: anyone who likes knicknacks and trinkets

718 W. 29th St., 78705
512-474-6679
Breed and Co, is literally half hardware store and half high society gift store.  Shelves are stacked high with pre-packaged snacks and sweets, and they aren't ashamed to promote Texas at every turn with cookbooks, baking mixes, and housewares.  One room is set aside for their china and an impeccable mock holiday table settings complete with a Christmas tree centerpiece.
Who to shop for: co-workers who share their break-room treats; Texas "ex-pats" to give them a taste of home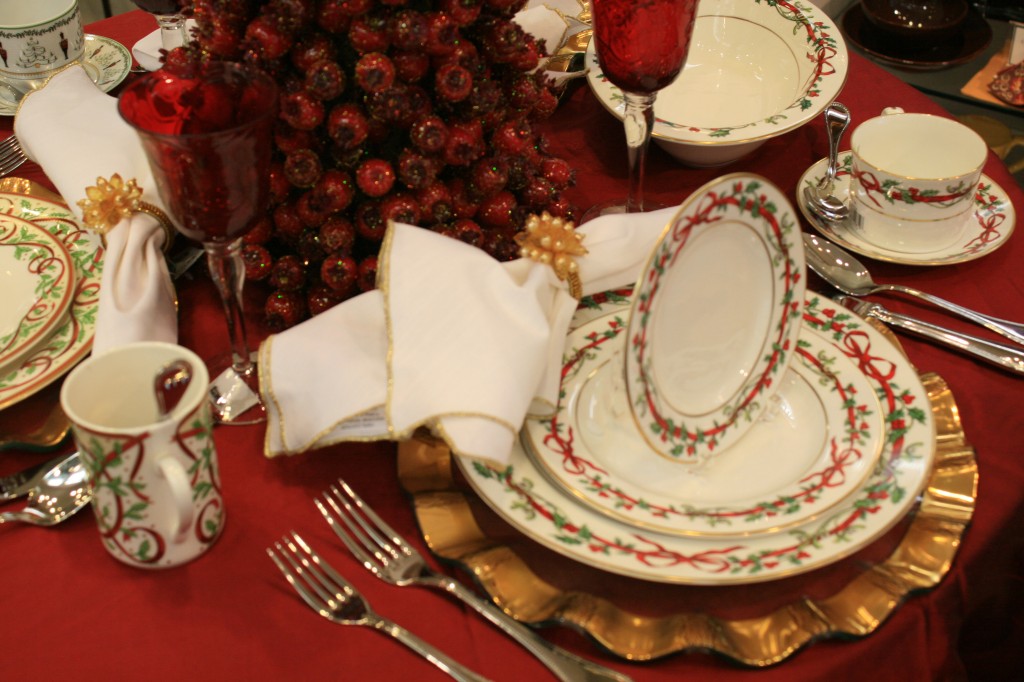 While you're shopping the district don't forget to take a break at one of the great restaurants they have there.  During my afternoon I stopped at Thai Kitchen (awesome 7-days/week lunch special) and Texas French Bread.
What is your favorite store in the Guadalupe District?
Check out more pictures from Guadalupe: