3 reasons why Wheatsville Co-op beats the pants off conventional stores.
Walking into Wheatsville Co-op at 31st and Guadalupe feels at first like walking into any grocery store.  The are the ubiquitous aisles labeled so you know that aisle 3 has juice and aisle 4 has bottled water.  The produce section is piled high with pears, oranges, and apples.  The bulk foods sections has bins of nuts, grains, and spices.  But as soon as you turn the corner you really get into the heart of store.  That's when you realize that this isn't your typical grocery store.
Here are three reasons why you should check Wheatsville Co-op out.
#1: Samples served by the actual producers
Every grocery store offers samples on Sundays.  Most of the time they are given out by store employees or people paid by the hour to dish them out.  At Wheatsville, it's the actual producers of the product passing out the tastes.
Six bottles of cloudy liquid in unlabeled bottles line one long table, and four smiling faces offer up samples.  The owners of Kosmic Kombucha, a quartet of a mother/daugther and  husband/wife pair, are about to celebrate the company's one year anniversary.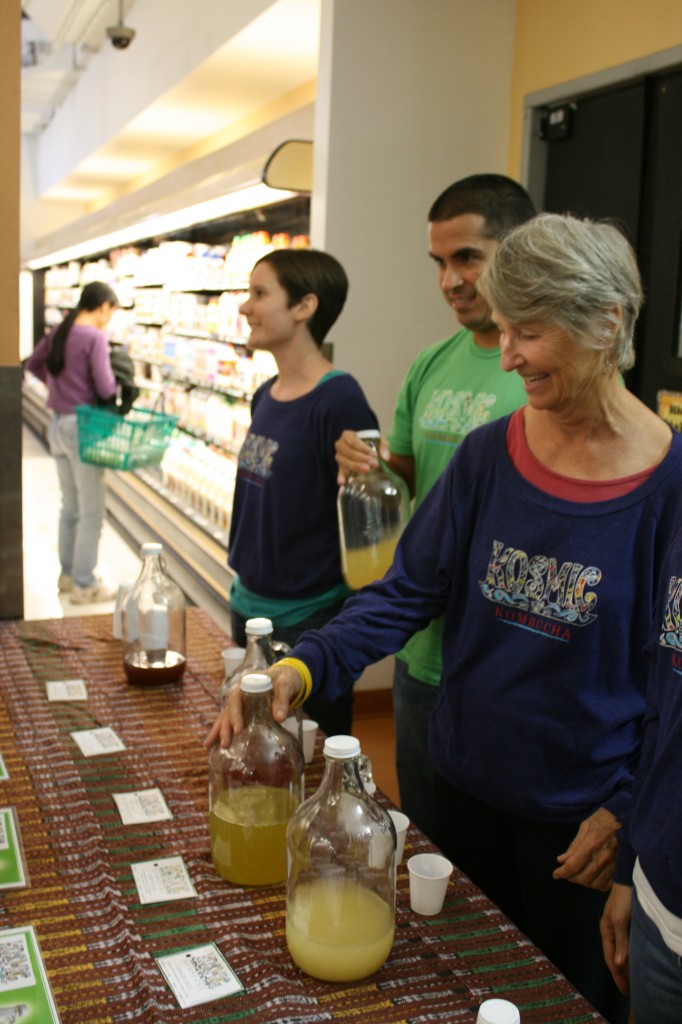 Across from the frozen foods you find Baby Zach's smoked hummus.  Without the use of liquid smoke or other artificial flavors, he's able to create an incredibly unique type of hummus.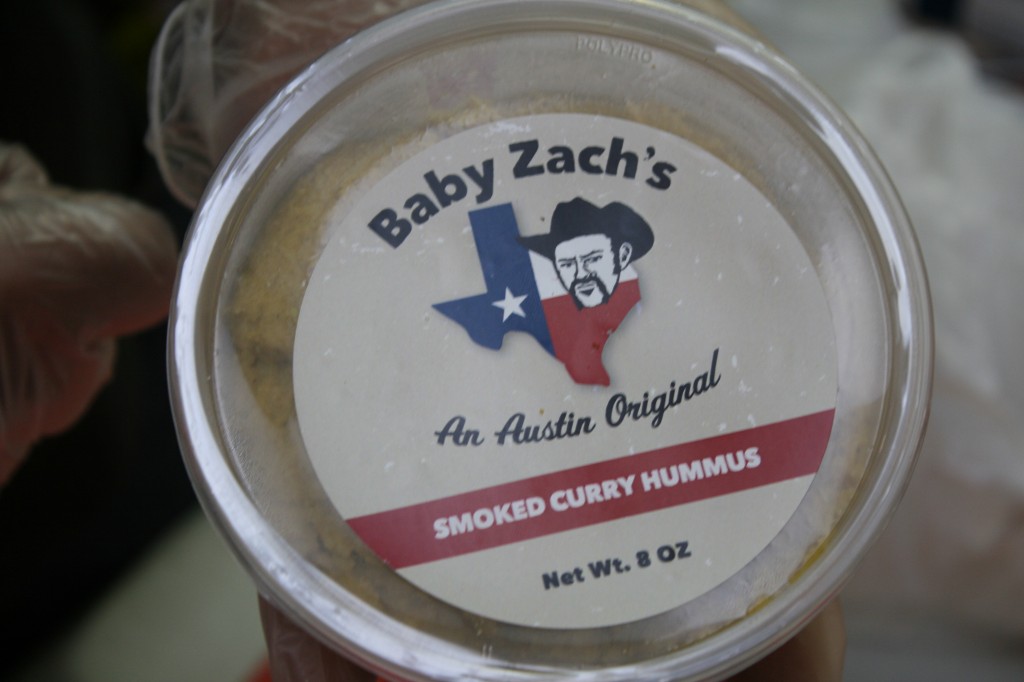 Finally, the Hearty Vegan herself, Beth Taylor, is serving up samples of her tempeh.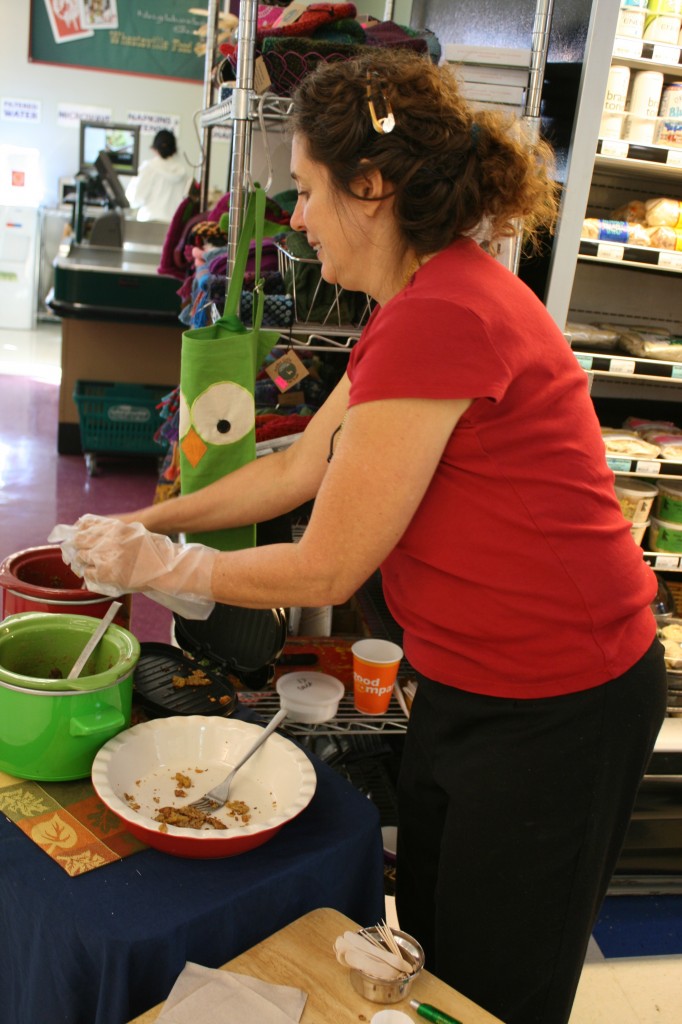 #2 - Employees are visible and accessible
Produce Manager, Adam King was busy neatly stacking a fresh batch of organic pears.    Another employee stood waiting to help customers in the natural medicines and beauty section.  And as I walked past the meat counter, a young girl said, "Hi!"  Plus, every checkout lane was staffed and ready to go.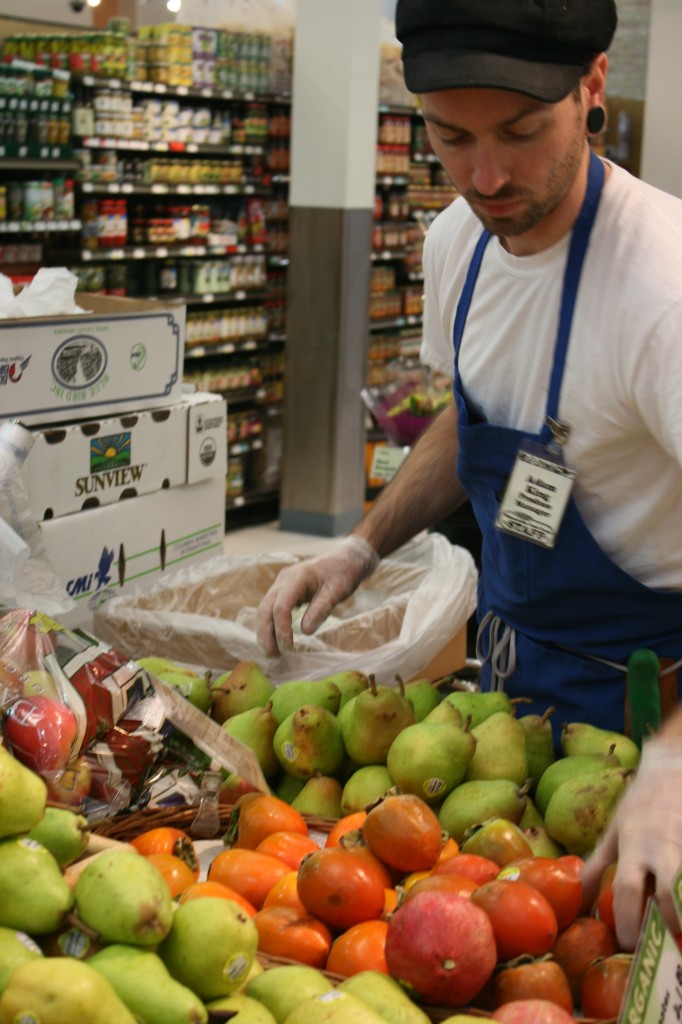 #3: Selection of both local produce and your favorite brands
Signs clearly labeled food as "Local" and proudly listed the farm that produced that item.  However, Wheatsville also carries popular national organic brands.  Their website tells you to just let them know if there is certain product you would like them to carry and they'll work to get it in the store.
Wheatsville offers the comfort of your neighborhood grocery store combined with the local feeling and offerings of a farmer's market.  It almost feels like it's YOUR store, and it can be by becoming a member of the co-op.  A $70 membership allows you to make decisions about the store to help it better serve fellow members and the community.  But membership or no, shopping here is a great experience.
Store Hours and Location
3101 Guadalupe
512-478-2667
Open Daily: 7:30am to 11pm
What's your favorite thing about Wheatsville?
Related posts:
Related posts brought to you by Yet Another Related Posts Plugin.