Stick it to the taxman AND support 3 of my favorite Austin non-profits.
2010 is quickly coming to an end. And during these last fleeting days, many folks are scrambling to find ways to reduce their taxes. If you're a high roller who wants to stick it to the man (or if you're a kind-hearted soul with some extra cash lying around), consider giving to an Austin-area non-profit. The money helps our community directly AND you'll be able to lower your tax bill.
Not sure where to start? Here are a few of my favorite Austin-area non-profits:
Keep Austin's food supply healthy and local with the Sustainable Food Center
Y'all know I love to eat-and I especially love to eat locally grown food. Not only do you get to know the farmers, but you also decrease your carbon footprint and save yourself some money.
One of the organizations that has done the most to support a sustainable food supply and advance the principles of healthy eating is the Sustainable Food Center. Over the last year, their Farm Direct program has expanded the number of Farmers Markets in the city. But that's not all. Check it:
The Farm Direct program demonstrates SFC's core "seed to table" philosophy. By organizing weekly farmers' markets, Farm Direct gives local growers direct access to urban residents seeking freshly harvested produce. Through direct marketing projects like Farm to Cafeteria, Farm to Work and one of a handful of Farm to School initiatives in the state, Farm Direct connects local farmers with worksites, health agencies and schools to provide fresh produce and strengthen the local economy. Farm Direct initiatives, including farm-to-school and our SNAP farmers market initiative are model programs that have served as the basis for statewide policy change.
Through their Grow Local initiative, they help set up community gardens, empowering local families to grow their own food:
In 09-10, SFC provided education and assistance to more than 17 neighborhood groups starting community gardens, and provided education, resources and technical support for 116 school gardens. Advocacy work facilitated by the Grow Local program has resulted in new City policies that support the creation and longevity of community gardens on public and private land in Austin.
Oh yeah, they also have The Happy Kitchen, a cooking and nutrition education program that provides individuals and families with everything they need to make dietary and behavioral changes.
The SFC has a beautiful annual report [PDF] that tells you where your money goes. You can donate here. Also, look into the Sustainable Foodies, a fun group that gets invited to exclusive events featuring top chefs from around the city-and membership dues are also tax-deductible.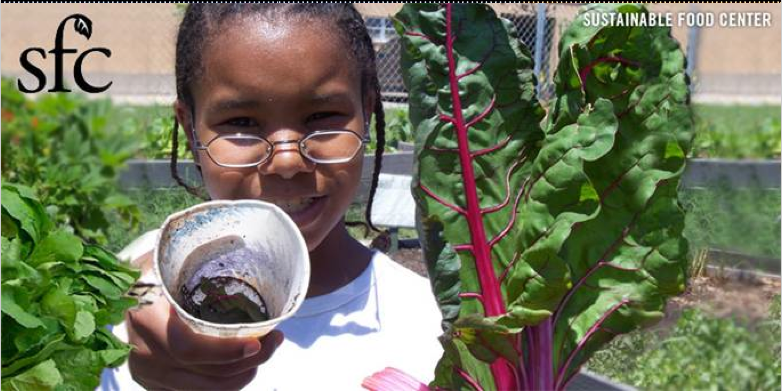 Save Austin Radio and support KUT
Most of you know I think Austin radio sucks. And if you're like me, you probably like to hear local or cutting-edge music more than just 2 hours on Sunday.
One station that doesn't try to front about being alternative is KUT. Sure, the music can get a little hippie-dippy at times, but no other Austin station consistently plays good music 24-7. Plus, no other radio station showcases local music the way KUT's Texas Music Matters and the Austin Music Minute does across a variety of genres every day.
80% KUT's funds come from community support. And if we want to keep our airwaves playing local music, we need to support them. If you donate now, you'll also have a chance to win a bunch of Beatles' stuff.

Help Austin become a no kill city with Austin Pets Alive!
Kittehs and puppehs. They're cute. They're cuddly. And they get slaughtered every day.
One non-profit that helps rescue animals from the shelter is Austin Pets Alive! Not only do the help our furry friends, but they also provide animals in its program with food, shelter, veterinary care, obedience training and the promotion and matching necessary to find a family.
All of the donations they receive go directly to the program. You can donate money or any of these items on their wish list.
What are your favorite Austin-area non-profits?
.
Find something Austin-related that you want to share? Photos, screen shots, articles, news? Email us at [email protected].
Want more RoA? Be our friend on Facebook. Add our RSS feed! [what's that?]. Start your morning with Republic of Austin in your InBox. Or read us 24-7 on Twitter!
Related posts:
Related posts brought to you by Yet Another Related Posts Plugin.