Austin electro-funkmeister neiliyo turns the Lamar Pede Bridge into a dance party! [MUSIC VIDEO]
Man, it's gonna be in the triple digits again this weekend. Part of me is wishing for a cold front-but we know that's not gonna happen till October. So crank up the AC and crank up the volume on this neiliyo video cause it's too cool for school!
When you watch the video, you'll notice people are dressed up like it's winter. Funny story: We actually shot this video in February. Due to a series of harddrive glitches, the video was lost-until now!
If you've never been to a neiliyo show, they get crazy. We wanted to capture that energy in this video, so we invited a few of neiliyo's biggest fans to come and turn this video shoot into a giant dance party.
Check it: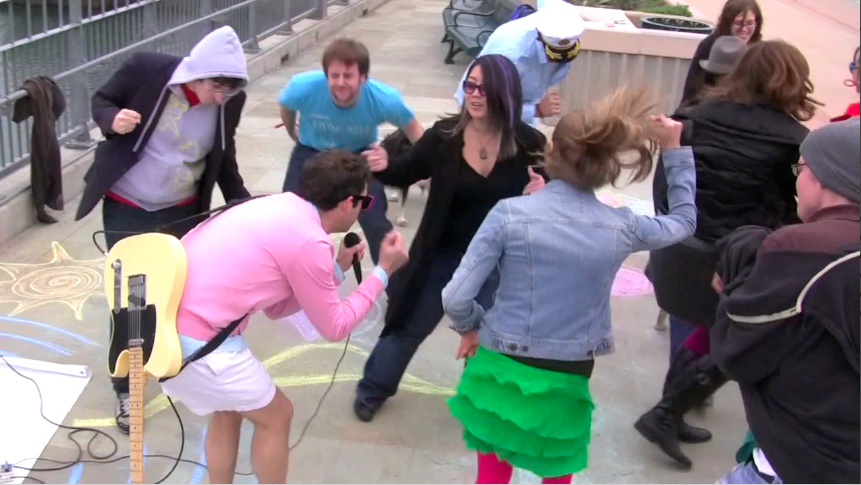 You can experience neiliyo LIVE this Sunday at Cheer Up Charlies. He'll be playing with Chelsea Boys and Buffalo Moon, two kick-a bands from Minneapolis, and How I Quit Crack. You won't want to miss it.
EXPERIENCE: "Chelsea Boys, Buffalo Moon, neiliyo, How I Quit Crack" (SUNDAY, 08.22.10); Cheer Up Charlie's (1104 E 6th St, 78702); 9P-2A; FREE
.
Like what you see? Be our friend on Facebook. Add our RSS feed! [what's that?]. Start your morning with Republic of Austin in your InBox. Or read us 24-7 on Twitter!
Related posts:
Related posts brought to you by Yet Another Related Posts Plugin.