Austin Electro-Funk Jam Master neiliyo's New Album 'Game Night' Starts With Hip Hopscotch and Ends with a Frisky Round of Musical Chairs.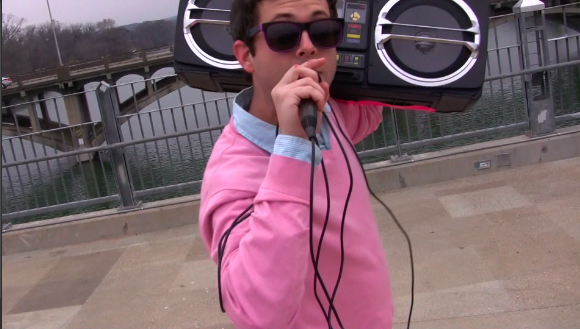 This Saturday, Austin Electro-Funk Jam Master neiliyo drops his new album "Game Night" and he was kind enough to let us have a first listen.
A concept album, the EP takes us through a night we've all experienced: It's been a long week. You don't want to go out, so you invite a few friends over to play some board games. Dressed in neon colors, peg-legged acid wash jeans and deck shoes, you're ready for a night of inside jokes and casual conversation.  The night starts off simple enough, but after a frisky game of spin the bottle (3 guys, 2 girls), it devolves into a randy round of musical chairs.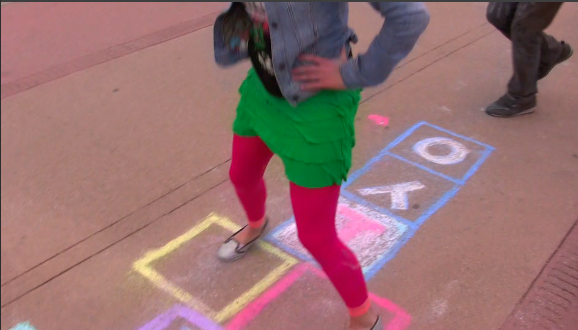 Combining grinding electro with house and funk synth lines and 90′s Miami booty bass beats, this album is straight up future. neiliyo's flow on the album puts Prince to shame. And there's an underlying dirty, slow jam feel to it. It's kinda like Underworld, Salt-N-Peppa (from the "Push It" years), Jodeci, Jimmy Jam and Tom Jones got together to make a relief album to bail out Parker Brothers.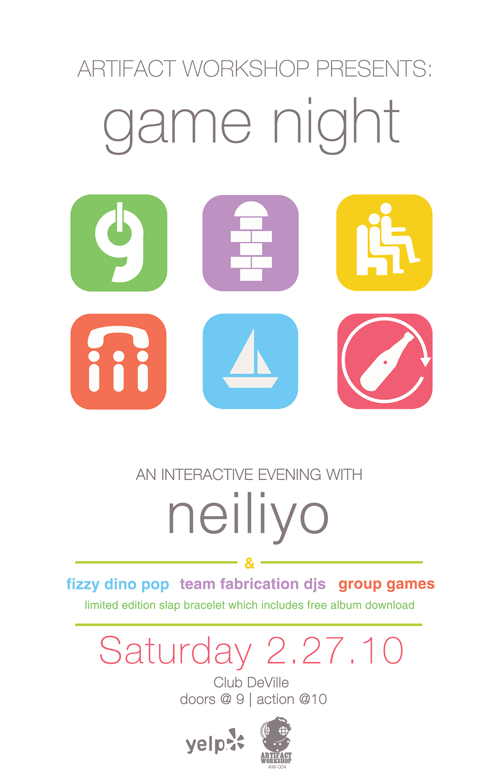 A couple of weeks ago, we met up with neiliyo (and 15 of his fans) at the Lamar Street Pede Bridge to make a performance video for the Roaries. You'll have to wait until tomorrow night to see that. For now, content yourself with neiliyo and crew teaching us how to hip hopscotch.
WATCH: In the 2.5-minute video below, neiliyo and fans teach us how to hip hopscotch. You'll learn some swift moves and also get a listen to the first single "Hopscotch."
EXPERIENCE: neiliyo "Game Night" EP Release Party (02.27.2010); Club Deville (900 Red River, 78701); Doors at 9P, Fun starts at 10P; $8 <-Admission gets you a FREE download of the album Facebook Event
Like what you see? Add our RSS feed! [what's that?]. Or start your morning with Republic of Austin in your InBox! Or read us 24-7 on Twitter!
No related posts.
Related posts brought to you by Yet Another Related Posts Plugin.