GIVERS perform 'Saw You First' under the Zilker Park Bridge at ACL Fest 2010 [VOYEUR MUSIC VIDEO]
Our "Voyeur Video" series is a lot like porn for music lovers. Shot in one take at locations around the city, the videos are intimate and not like traditional live performances. Enjoy!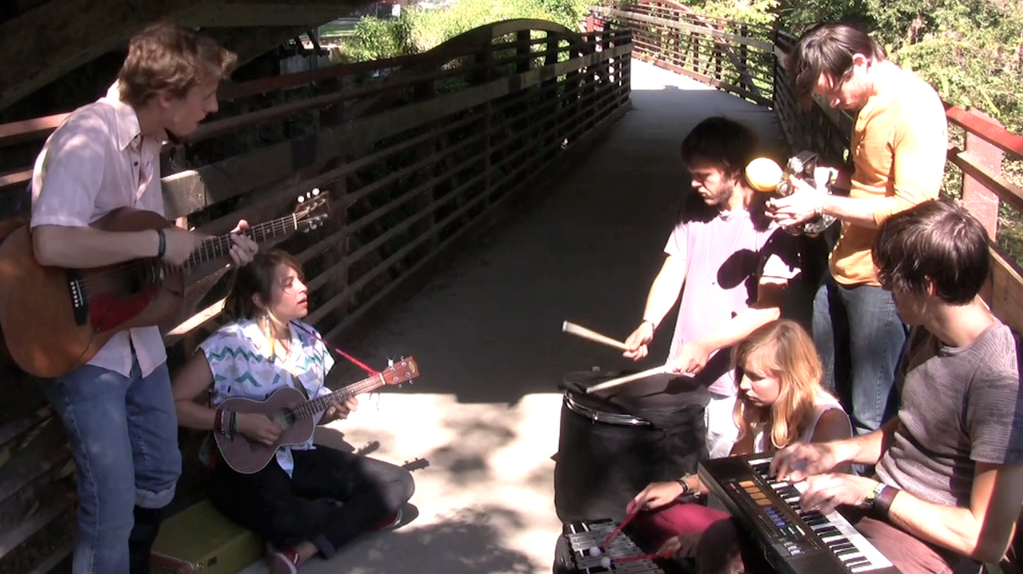 One of the draws of ACL Fest is the ability to see a good selection of top-notch acts all on the same bill. For me, another part of the fun of ACL Fest is discovering new bands. Whether a recommendation from a super in-touch friend or a chance encounter while walking to another stage, it's those unexpected surprises that stand out each year. For 2010, that surprise was GIVERS.
Hailing from LaFayette, Louisiana, GIVERS have a sound that sweeps you into an emotional frenzy. One part folk, one part electronic-dance and one part good ole fashioned Southern throwdown, their music is less hippie than Edward Sharpe and the Magnetic Zeros, but more modern than He's My Brother, She's My Sister. In fact, it almost feels like you're on a gypsy caravan heading West.
Actually, at the BMF Media party during ACL, when I was asked to describe GIVERS sound to someone, I responded: "It's like being in the 1930′s sitting on the back of an old Ford truck during the Great Depression with all your worldly possessions. Everyone has an instrument and you're playing your ecstatically playing your little heart out heading to California." Although I was little tipsy, I swear I saw lead singer Taylor Guarisco kinda smile and laugh to that response.
LISTEN: GIVERS Self-titled EP
To be honest, I hadn't heard of GIVERS until a writer at OUT magazine asked me to help shoot a video interview with her. After giving them a quick listen, I pushed for a music video-and I'm glad I did. When you watch it, you can't help but be overcome with joy. There's something delicate and raw in this performance. Enjoy!
GIVERS - "Saw You First"
If you missed them at ACL, you can catch them TONIGHT opening for Ra Ra Riot at Emo's Outside. It's gonna be a great show that you really won't want to miss.
EXPERIENCE:

"Ra Ra Riot with GIVERS and Villagers"

(Tuesday, 10.26.10); Emo's Outside (603 Red River, 78701); 9P-2A; $17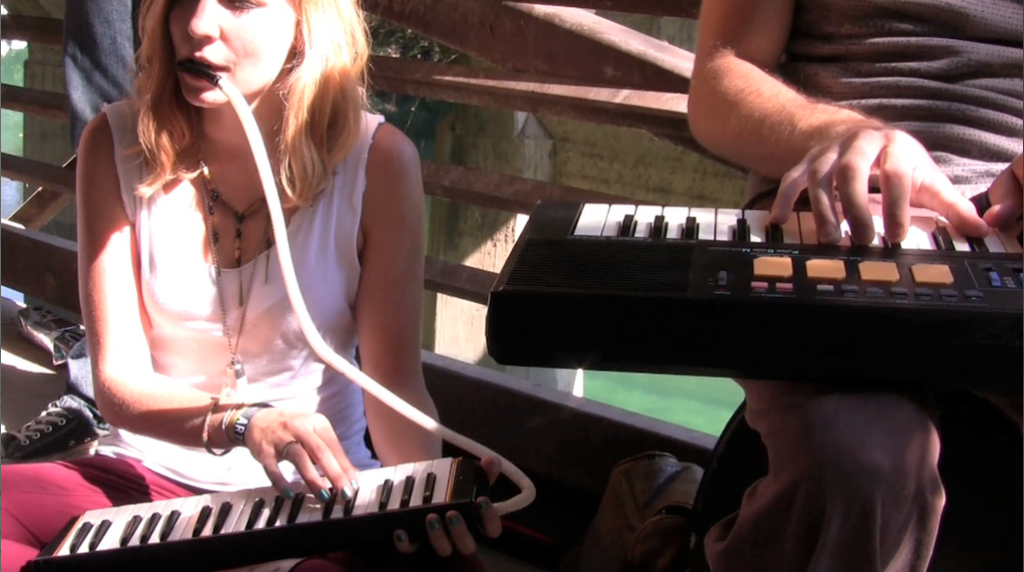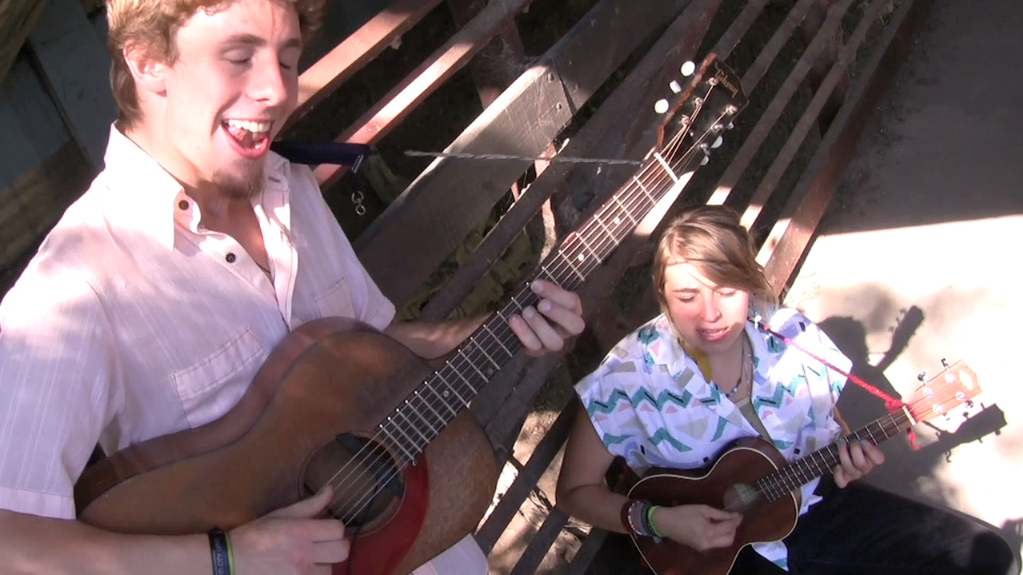 .
Want more RoA? Be our friend on Facebook. Add our RSS feed! [what's that?]. Start your morning with Republic of Austin in your InBox. Or read us 24-7 on Twitter!
Related posts:
Related posts brought to you by Yet Another Related Posts Plugin.