New York's Pacha Massive perform "If You Want It" in front of the Holly Street Power Plant. [VOYEUR MUSIC VIDEO]
Our "Voyeur Video" series is a lot like porn for music lovers. Shot in one take at locations around Austin, these intimate music videos feature local and nationally known musicians performing exclusively for Republic of Austin. Enjoy!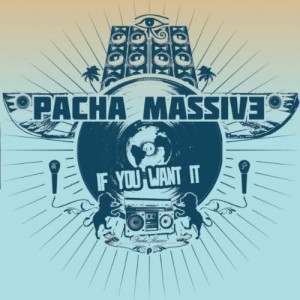 Thank goodness the skies are finally clear, because I was starting to feel like I'd moved to Seattle or Portland. I mean, even though we're just two days away from August, it hasn't really felt like a true Austin summer. Not that I'm complaining about the rain (thank goodness we aren't in a drought any more)-but it would be nice to spend a little fun in the sun before the days get too short to enjoy it.
Looking at the upcoming forecast, it looks like clear skies and hot temps ahead. To help ease the transition into summer, check out this exclusive music video we shot with New York-based Pacha Massive while they were in town for this year's Pachanga Fest.
Filmed outside the old Holly Street Power Plant on the East Side, the band performs an exclusive acoustic version of "If You Want It." Standing in front of a mural about the environment, Nova sings and plays guitar while Vince plays a flute, a saxophone and a muffled trumpet-AMAZING!  And although this is an unplugged video, you can still get the sexy smooth vibes that have made this house band so popular.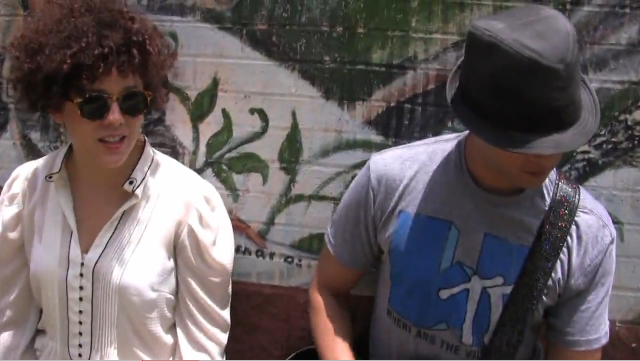 Pacha Massive "If You Want It" (Acoustic)
.
Want more RoA? Be our friend on Facebook. Add our RSS feed! [what's that?]. Start your morning with Republic of Austin in your InBox. Or read us 24-7 on Twitte
Related posts:
Related posts brought to you by Yet Another Related Posts Plugin.