2011 Austin Modern Home Tour: 5 simple interior design tips to make your home feel more modern NOW! [PICTURES]
This past Saturday, we checked out one of my favorite Austin events of the year, the Austin Modern Home Tour.  This tour gives you access to some of the most amazing modern homes the city has to offer.  From million dollar mansions to $300,000 bungalows, you get to see the biggest trends in modern architecture and interior design.  Unfortunately most of our budgets don't allow us to buy one of the amazing homes, but walking through them can give you plenty of ideas on how to make your home feel a bit more modern without breaking the bank.
Here are five trends from this year's tour that you could easily bring into your own home.
1.  Paint your walls white-and let your accessories do the talking.
White walls help frame and spotlight your artwork, furniture and accessories. Add splashes of color using vibrant rugs, throw pillows, lamps or other accessories to really make a statement. This also helps you easily change the feel of the room with each new season or design trend by just trading out the accessories.
2.  Glossy glass tiles EVERYWHERE!
On the tour, kitchens and bathrooms gleamed with glossy glass tiles.  Some were just clear glass,  while others were subtly tinted. Still others were bright with blues and bold reds. Glass tile is also making appearances in unexpected places, like around fireplaces and trimming staircases.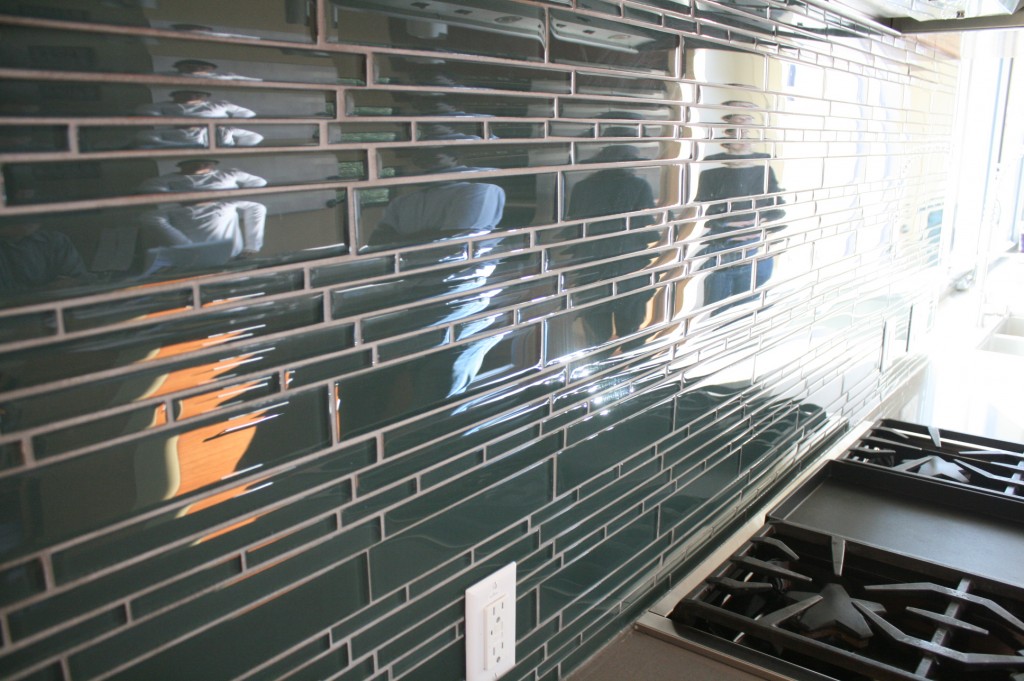 3.  Become a bookworm.
Obviously modern home owners are readers (or they want you to think they are) because every home on the tour used books in the decor.  Stack your books in a single column,on low vintage bookcases, or on a coffee table-just about everywhere there's a flat surface.
4.  Get rid of your grass and put in rocks instead.
Let's face it: You hate mowing the lawn-so why not create a modern entrance by replacing the traditional grass with rocks?  To add a more dramatic effect, combine both light and dark rocks.
5.  Salvage some old wood.
Sometimes modern homes can seem cold and stark, and this year designers are warming up interiors with salvaged wood.  From floors to tables and bookcases, salvaged wood creates a sense of history in places that don't have any.
What was your favorite modern design trend on the tour this year?
Check out more pictures from the tour below.  All photos by Doug Naugle.
.
Find something Austin-related that you want to share? Photos, screen shots, articles, news? Email us at [email protected].
Want more RoA? Be our friend on Facebook. Add our RSS feed! [what's that?]. Start your morning with Republic of Austin in your InBox. Or read us 24-7 on Twitter!
Related posts:
Related posts brought to you by Yet Another Related Posts Plugin.