Dance party beach with LA's electro pop band Kisses TONIGHT at the Learning Secrets Party. [INTERVIEW]
This weekend, party team Learning Secrets celebrates their 7th anniversary. Seven, as we all know, is a lucky number. And if the line-up for the anniversary party is any indication, then this is gonna be a kick-a year for the LS crew.
Performing at the event is electro pop band Kisses. Hailing from LA, their beautiful, beachy beats are guaranteed to clear the doldrums out of this gray, overcast winer weather. Seriously, listening to their debut album The Heart Of The Nightlife

transports the listener to a beautiful private beach. The sun is setting. The sky is pink-purple with a burst of orange. Wearing a lei, you're drinking from a coconut and holding your lover's hand.
In fact, listen to this track while you scroll down and look at the accompanying pictures:
LISTEN: "Kisses" by Kisses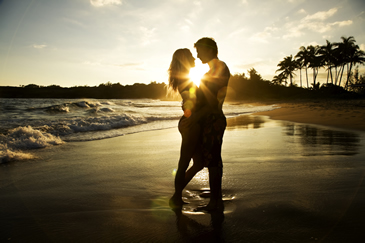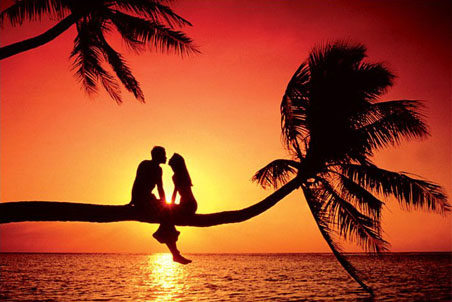 See what I'm talking about?
Listening to the album activates the love centers in my brain and sends a warm glow throughout my body. In fact, I might go as far as to say that their album contains some of the most effective love-inducing dance tracks since Australian Paul Young's "Love Is In The Air" blew through the radio charts like a summer breeze.
But don't let the 70s reference scare you: It's just the inspiration. For me, Kisses takes the big dance floor sounds of Cut Copy and blends them with Vampire Weekend's preppiness, serving up a chill pina colada your ears and feet will love.
Other tracks, like "People Can Do the Most Amazing Things" have more of an 80s melancholy technopop feel. It also reminds me of 80s musician Arthur Russel. Check it:
WATCH: "People Can Do the Most Amazing Things" by Kisses
This past week, we chatted with frontman Jesse Kivel. He explains his writing style, his inspiration and an upcoming track with CLASSIXX.
INTERVIEW: Jesse Kivel from Kisses
Audio clip: Adobe Flash Player (version 9 or above) is required to play this audio clip. Download the latest version here. You also need to have JavaScript enabled in your browser.
On writing songs:
"I wrote all the songs on a nylon string guitar. I was mainly trying to envision in my head beats that could go along with these accoustic tracks. I didn't have a direct idea of how I wanted to produce it…the writing came in one way, and the production came another way…I ended up morphing this acoustic vision into something more electronic and dance floor friendly."
On Arthur Russel
"In terms of songwriting, the Arthur Russel inspiration came from a lot of his actual own solo demo work on Calling Out of Context and records like that. I think the Larry Levan stuff and his other projects like Loose Joint and Dinosaur L. Those sort of things are cool and helped the production."
Why it's not a disco record
"At the end of the day, the record isn't a disco record, because I just don't have the patience to write disco songs. There's too much repetition and they're too long. I get bored."
You can hear Kisses TONIGHT at the Learning Secrets 7th Anniversary Party. DJ Tim Sweeney from Beats in Space will be rocking out. Alison Narro brings the photo booth. You bring your dancing shoes and a smile.
EXPERIENCE: Learning Secrets 7th Anniversary Party (01.29.2011); ND 501 Studios (E 5th at Brushy St, 78702); Doors at 9P; $10 21+, $12 under, $20 VIP package Facebook event
And with a heart full of love, we wish Learning Secrets a very happy birthday.
Related posts:
Related posts brought to you by Yet Another Related Posts Plugin.