Roaries Extension: 2 more days to nominate Austin Musicians!
This morning my Inbox was flooded with emails from people asking to extend the nomination period for the Roaries, our awards celebrating Austin musicians.
With those folks in mind, I've decided to change the schedule up a little bit:
Nomination period will be extended until 11.59P on Wednesday, February 9th.
Voting will now start on Thursday, February 10th, and last until Noon on Thursday, February 17th.
Winners will be announced at the Roaries Awards Party at Halcyon on Thursday, February 17th.
Now all you musicians, bands, DJs and event promoters will have time to keep pushing your fans to nominate you.
The official nomination only takes about 3 minutes to fill out. You can find that here: http://theroaries.com/nominate/
Thanks for helping us celebrate Austin's music scene!
Oh yeah: Interested in becoming a sponsor? Contact us! Press inquiries, please contact Chris Apollo Lynn.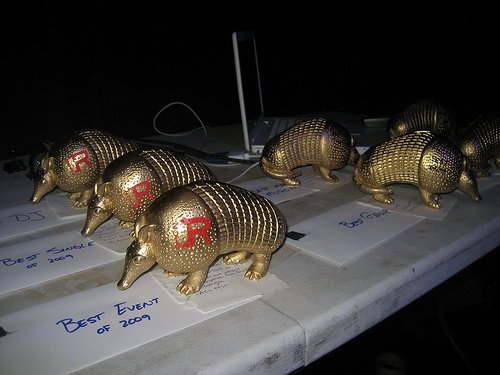 Related posts:
Related posts brought to you by Yet Another Related Posts Plugin.