Austin Electro-troubadour Adam Ahrens performs "Little Green Apples" in an abandoned cafe on S 1st. [VOYEUR MUSIC VIDEO]
Our "Voyeur Video" series is a lot like porn for music lovers. Shot in one take at locations around the city, the videos are intimate, stripped down and raw–nothing like traditional live performances. Enjoy!
.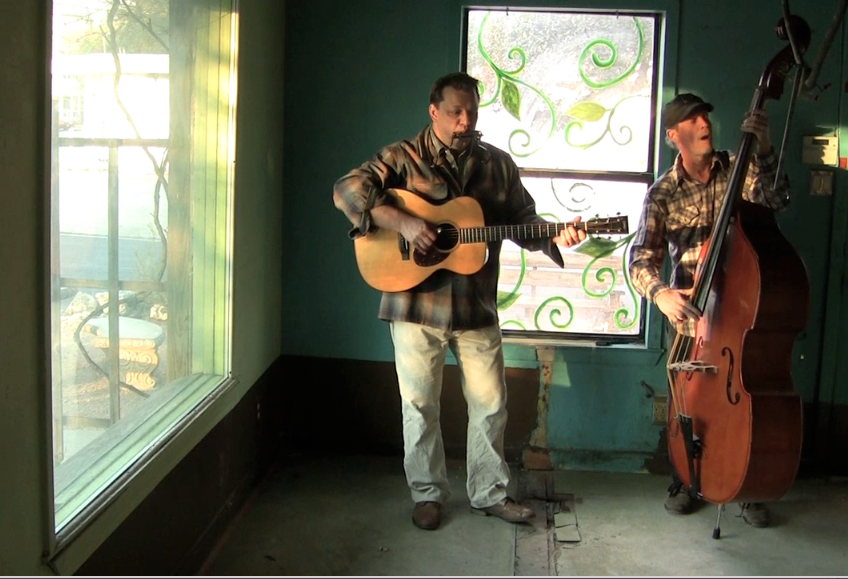 Confession: I have a soft spot for spaghetti western soundtracks-especially those by Italian composer Ennio Morricone. You know, classics like "The Good, The Bad and the Ugly" and "A Fistful of Dollars." With whistles, whips, gun shot and harmonicas, these soundtracks evoke a vision of a dusty Wild West full of outlaws and sheriffs-but with a unique, funky a 70s vision of the Wild West.
In short, when I saw "Farewell to Cheyenne" by Ennio Morricone on the back of Austin musician Adam Ahrens's new album Prizefight, I was intrigued. After listening to his rendition (which is pretty dope), I decided to check out the other tracks on the album. What I discovered was a distinctly Austin hybrid.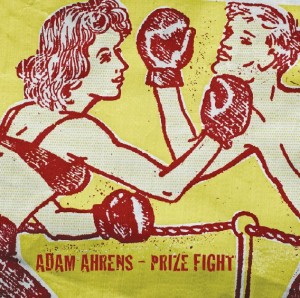 Adam Ahrens's album "Prizefight" doesn't doesn't live in the musical world of today's Country and Western music. With a distinct funk undertone and deadpan delivery of lyrics, it transports us to Morricone's view of the Wild West. But instead of dust, tumbleweeds, coyotes and gunfights, we find a landscape overrun with freeways, office buildings, television and a hint of the bittersweet isolation experienced in big cities. And with his unique, deep, almost rugged vibrato and supreme mastery of fingerstyle guitar, Adam is a modern troubadour-since his tracks combine chill electronic beats dropped over acoustic guitars, horns and percussion, I dub him an "Electro-troubador."
We caught up with Adam at a recently abandoned cafe on South First to shoot today's Voyeur Video. Joined with Eric Przocki on an upright bass, Adam opens with a short, eerie rendition of Morricone's "Farewell to Cheyenne" and continues into a stripped down version of "Little Green Apples."  Coupled with Adam's distinctive voice, the fading sun streaming into the gutted cafe through dirty, painted windows gives the whole scene a very raw feel. Enjoy!
"Little Green Apples" by Adam Ahrens
You can find Adam in full form TONIGHT at the Cactus Cafe. Stop by and get transported to Adam's view of the modern Wild West.
EXPERIENCE: "Adam Ahrens at Cactus Cafe" (Wednesday, 01.26.11); The Cactus Cafe (2247 Guadalupe Street (inside the Texas Union, 78712); 8P-11P; $8 Facebook Event
.
Find something Austin-related that you want to share? Photos, screen shots, articles, news? Email us at [email protected].
Want more RoA? Be our friend on Facebook. Add our RSS feed! [what's that?]. Start your morning with Republic of Austin in your InBox. Or read us 24-7 on Twitter!
Related posts:
Related posts brought to you by Yet Another Related Posts Plugin.