UNCONFIRMED RUMOR: Roger Huerta continues his vigilante spree through Austin! [PICTURES]
Big news on the TMZs this week: UFC fighter Roger Huerta was involved in a bloody fight on 6th St. But this wasn't the average gang/frat/drug violence that normally occurs on Dirty 6th. No, my friends, this was a true act of chivalry.
It seems the lightweight UFC fighter was pissed that a dude cold cocked a FEMALE. And as we all know, a man NEVER hits a woman. So to teach this dude a lesson, he shouted, "You just punched a f**kin' girl," right before he laid the bro OUT.
Wonder if Roger Huerta is in town to teach the folks here in Austin some much needed lessons.
Who do you think will be his first student?
Is Roger Huerta as big on respecting animals as he is respecting women?
How do you think he feels about Rick Perry?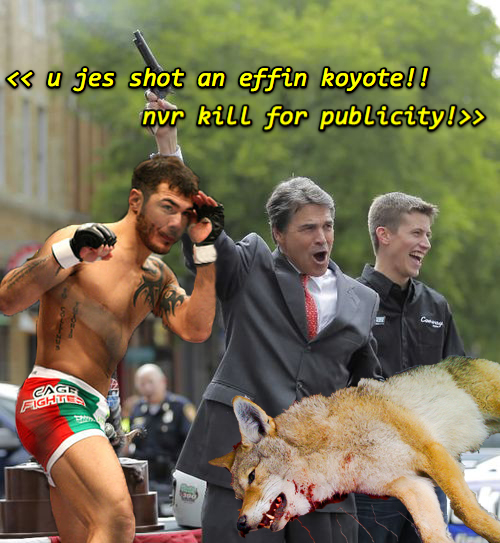 Is Roger Huerta fiscally conservative?
Or is he a big proponent of effective public transit for all?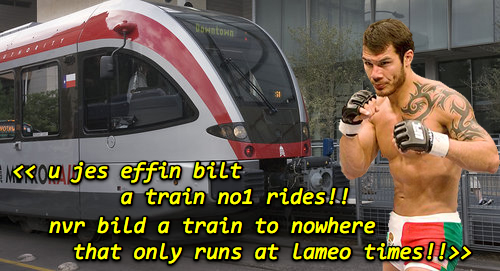 Roger Huerta looks pretty fit. I bet he spends a lot of time running around Town Lake while he's here.
Do you think he has ever stepped in dog shit on Lady Bird Lake?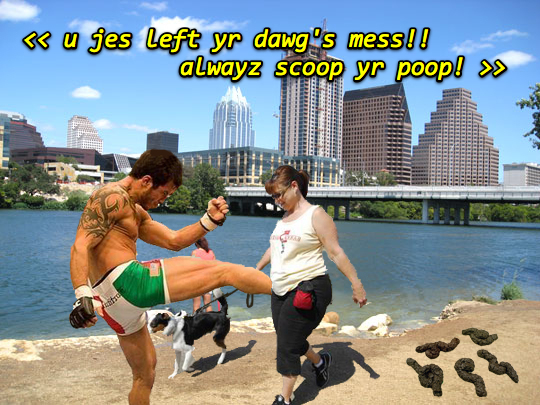 Can anyone stop Roger Huerta?
Who do you think his next target will be?
Is Roger Huerta's bulge for real?
Will TMZ's coverage of this incident FINALLY put Austin on the map?
.
Find something Austin-related that you want to share? Photos, screen shots, articles, news? Email us at [email protected].
Want more RoA? Be our friend on Facebook. Add our RSS feed! [what's that?]. Start your morning with Republic of Austin in your InBox. Or read us 24-7 on Twitter!
Related posts:
Related posts brought to you by Yet Another Related Posts Plugin.