UNCONFIRMED RUMOR: You'll find a big-bootied QT at the Big Ass Twitter Happy Hour (#BATHH) tonight!
I tell you what, I owe a lot to Sir Mix-A-Lot. Ever since "Baby Got Back" was the joint in the 90′s, I've been gettin sprung off big asses. That's why I'm looking forward to the Big Ass Twitter Happy Hour tonight. It will give me the chance to meet some big-bootied QT who is more than like into Twitter-
Oh wait. Holdon, my editor is telling me that "Big Ass" is a reference to the size of the event not the type of people who will be in attendance. Well that's a bummer. Anywhoo, here are the deets:
WHO: ANYONE in Austin (you don't have to be on Twitter and we WANT you to invite your friends)!

WHAT: a fun happy hour, no cover, BYOW (bring your own wallet), come hang out and meet people, it's just fun networking with no stupid games or commercial sponsors!

KICK ASS BONUS THIS MONTH: Union Park will be providing food from 7:00 to 8:00, so be sure to join in to taste some of their menu showcase - you won't want to miss this, their food is incredible and the tasting will be free!

WHEN: June 17th from 6:30pm until they kick us out!

WHERE: Union Park (see map below), we'll have the places all to ourselves for this private party- please RSVP ASAP!

PHOTOGRAPHY by the always fun Annie Ray!
Ok, well it still looks fun. And you don't have to be on Twitter to enjoy it. Many of our favorite Austin-area bloggers and tumbloggers are going, and it'll be nice to put a face with the name. Maybe one of them will have a big butt.
If you see me, say hi!  I'll probably be the only armadillo in the joint. And warning: With  my cousin's death, it's been a rough week. I might just have to get WAY-STED!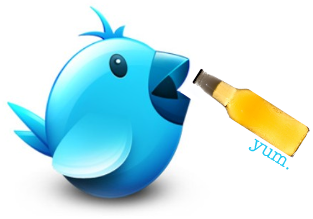 Like what you see? Be our friend on Facebook. Add our RSS feed! [what's that?]. Start your morning with Republic of Austin in your InBox. Or read us 24-7 on Twitter!
Related posts:
TONIGHT-Do Yoga. Save the rainforest. Recover from SXSW with a night of Yoga. At the...
Happy Holidays! Share Hey Y'all: Most of us here at RoA have...
TONIGHT: Learning Secrets presents Erol Alkan at Republic Live Share OMG! OMG! OMG! It's here! Erol Alkan at Republic...
Related posts brought to you by Yet Another Related Posts Plugin.