Who is stealing all of Austin's mannequins?
Uh-oh, Austin. Hide your kids! Hide your wife! Becuz they stealin erybody's mannequins out here. No, seriously, there's a mannequin thief on the loose! It's particularly disconcerting because it's also Austin Fashion Week. Thankfully, RoA has access to all of the big brother surveillance cams installed for the new VH1 Austin-wide reality show "Do Something!" We've taken screengrabs of some very interesting activity that we think helps reveal the identity of the serial agalmatophilist.
Looks like he was running all over town.
Maybe he's hiding the mannequins in the Greenbelt?
Oh wait, here he is hanging out at Barton Springs. Maybe the mannequins need a tan?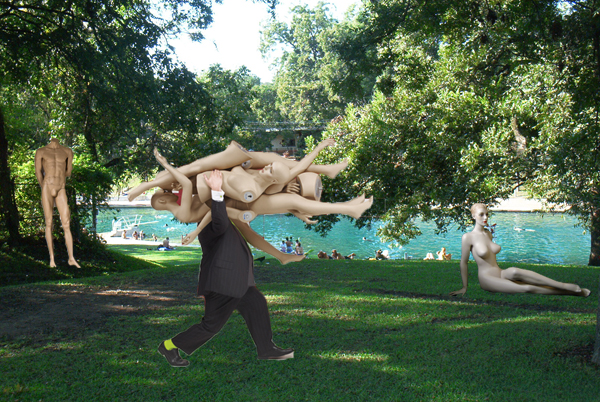 Crossing the Pede Bridge? What is this man doing?!
Get ready, folks.
We unveil the sicko in
3
2
1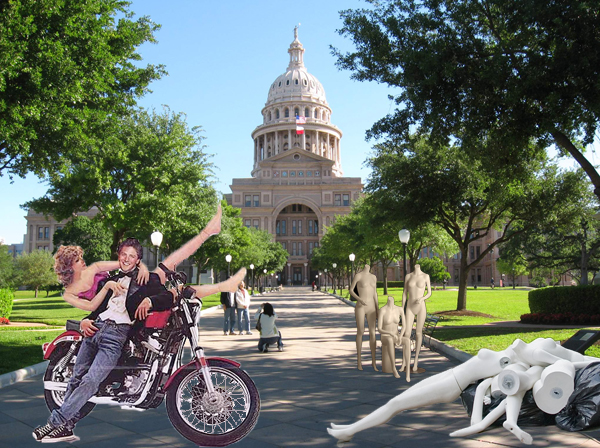 OMG! Is that 80′s brat-packer Andrew McCarthy? Um, you would think that getting busted committing HORRIBLE acts with a Mannequin would keep him from doing it again. Guess he hasn't been properly rehabilitated.
How should this mannequin thief be punished?
Are mannequins sexy or creepy?
Do you blush when you see a nude mannequin?
Did people take a lot of drugs to come up with 80′s movie plots?
.
Find something Austin related that you want to share? Photos, screen shots, articles, news? Email us at [email protected].
Like what you see? Be our friend on Facebook. Add our RSS feed! [what's that?]. Start your morning with Republic of Austin in your InBox. Or read us 24-7 on Twitter!
Related posts:
Where would you hide a box of stolen ashes? Come on, Austin: APD needs YOUR help! Help a family find a box of ashes that was...
Where would you hide a pond full of koi fish? Come on, Austin: APD needs YOUR help! Help the city find a pond full of koi fish!...
Related posts brought to you by Yet Another Related Posts Plugin.