8 Austin musicians say goodbye to The Ghost Room
Man, I get back from working in SF for a few weeks, and find out the Ghost Room is closing. The same day I heard the news, I ran into a Ghost Room employee. She said that there was nothing anyone could do.
.
Here are the Ghost Room closing facts:
The owners were tired of dealing with it.
It's not a money issue (Ghost Room's business has been steadily growing the last few months).
The building isn't for sale.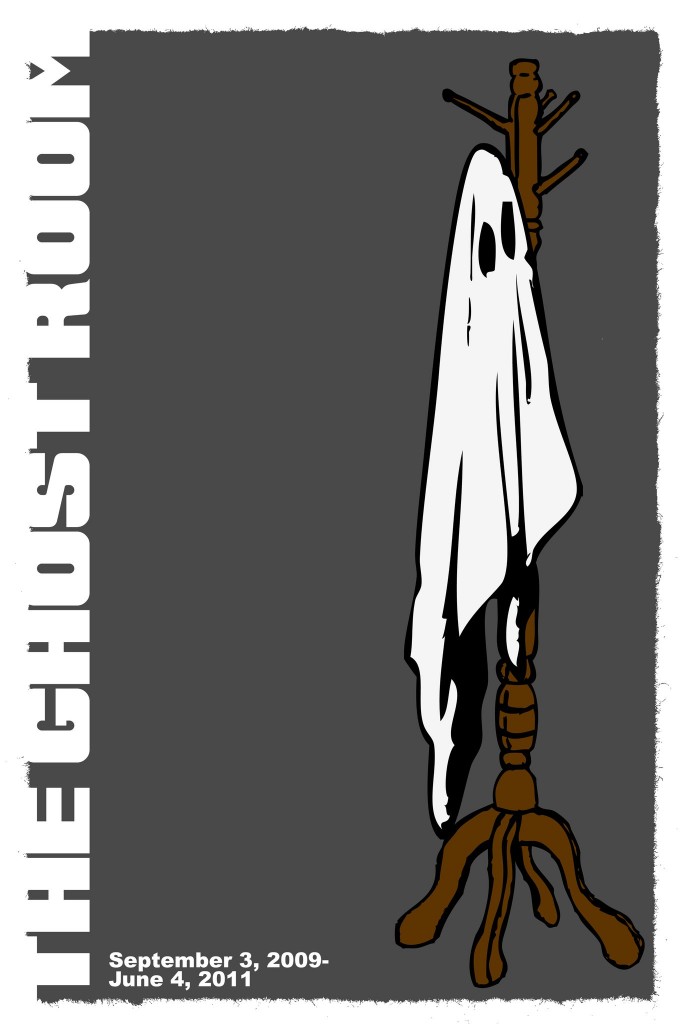 It's all kind of heartbreaking. I've fallen in love with the Ghost Room. It has great sound and a beautiful vibe. We held our 2nd Roaries Music Award show there, and I was hoping we'd have it there for many years to come.
In my mind, the Ghost Room is an incubator for Austin musicians. Any night of the week you can go there to see great local bands. And every time I'm there, it really feels like a community. They care about the musicians who play and look to foster growth of the scene. Losing Ghost Room means that we lose another venue that focuses on Austin music.
To say goodbye, I asked folks from Austin's music scene for their thoughts:
Between the amazing Oak Tree in the patio, the beauty of the historic brick building, its true downtown location, Chris Payeur running sound, and the professionalism of the stage management and booking, The Ghost Room's closing is a big loss for Austin's music scene.  As a music community, we really need to rally to ensure that the rich music culture of Austin keeps a foothold in downtown Austin and is not priced or sound-ordinanced out.  If the city wants to brand Austin, "The Live Music Capital of the World," then we're going to need some legit rooms and a few gritty blocks, to keep that saying true.
The Ghost Room is one of my favorite clubs, not just in Austin, but anywhere. I will miss the sound, the atmosphere, the people, especially the great vibe for making music. I had a long-standing residency there with The Finest Kind and that's where I learned how to work with a band onstage. RIP Ghost Room.

Now that you made me really think of it I am so depressed. Damn.
Thomas Mazzi from The Pons:
Without question our favorite venue to play. It always made us feel special to be able to play there. You felt like all the energy in the room was directed at the stage. Great sound & great bar staff. Josie always took care of us. We'll miss it. There's nothing like it. And nothing to replace it. If it were in any other city it would be open for decades.
The Ghost Room is the perfect space for a show venue. It's intimate, not too big, but not so tiny that it's uncomfortable. I love the atmosphere, the entire vibe of the place. I've seen some fantastic performances there - STEREO IS A LIE, One Hundred Flowers, New Roman Times, The Pons, Astronaut Suit, The Ripe, Hard Proof Afrobeat, Jonathan Terrell…too many to mention! Chris Catalena did a very beautiful rendition of Harry Nilsson's 'He Needs Me' one very chilly evening. I raced in out of the cold just in time to see him do that song. That struck me as so lovely. It was the perfect setting.

I recall reading an article about peoples' different definitions of what a ghost is. My favorite was this one: A ghost is simply a very strong memory. That seems fitting. I'll always have these vivid memories of wonderful times with my friends at The Ghost Room.
It's a real shame to lose such a great venue, I'm going to miss it. Unlike a lot of places in the city, it's not just a 'space' where you watch shows, it has a genuine vibe. I'm so chuffed I got to play and watch some amazing shows there….many fond memories.
The Ghost Room was very good to us and a lot of really talented people in Austin. Within it's walls we definitely debuted a song or two, were asked to perform our nominated Single of the Year for The Roaries 2010, had the privilege of working with some of the most down to earth and lovely professionals in town, and made lasting friendships. We're sad to see it's going, but there's no doubt that the wonderful people that made this venue special will move on to do great things. Hearts!
The Ghost Room was a great intimate venue that didn't get noticed by enough people unfortunately. They were great supporters of local music, including many Latin artists who seem to have fewer and fewer venues to play.
The ghost room has the best wood bar in Austin

I'm not kidding.
If you want to say goodbye, you have two final opportunities.
Tonight is Bon Voyage The Ghost Room featuring a kick-a line-up of some of Austin's best bands. It is going to be epic:
Join us on June 1st for a party that will be talked about for decades.

Frank Smith - 12:30 AM
Eddie and the Fishers (members of Ripe/Strange Attractors) - 12 AM
Monarchs - 11:30 PM
STEREO IS A LIE - 11 PM
The Pons - 10:30 PM
New Roman Times - 10 PM
One Hundred Flowers - 9:30 PM
Western Ghost House - 9 PM
San Saba County - 8:30 PM
End Wave - 8 PM
Oh No Oh My - 7:30 PM
The Lennings - 7 PM

**************************DOORS - 6 PM***************************

Plus tons of booze drinks and tons of food!
EXPERIENCE: Bon Voyage the Ghost Room (Wednesday, 06.01.2011); The Ghost Room (304 W 4th St, 78701); Doors at 6P; FREE (but donations accepted to go to employees) Facebook Event
Also, the folks over at Austin Vida will be having an Adiós Ghost Room Showcase on Friday:
Just when we were excited to have Maneja Beto return to Austin and have them scheduled for a summer residency, we got the unfortunate news that The Ghost Room was closing on June 5. With the bitter we get the sweet and we continue on, but not before throwing an epic Latin music showcase. So, Austin Vida is happy to bring you our June showcase on Friday, June 3.

Doors open at 9:00pm with a Nacional Records listening party for La Vida Bohème's new album, Nuestra. This Caracas, Venezuela alt-rock quartet is one of Nacional's newest and most exciting signees. La Vida Bohème was formed by Rafael Perez, Daniel De Sousa, Sebastian Ayala, and Henry D'Arthenay in late 2006 and mid 2007. The band takesfuses together sounds of late '70s punk, disco, funk, electronic music, jazz, salsa, reggae and dance music. We'll be playing tracks from Nuestra and raffling away copies for those in attendance, so be sure to come out early.

At 10:15pm the music starts with Austin's La Guerrilla. Austin Vida readers should already be familiar with La Guerrilla as they have been a staff favorite and showcase performer on many occasions. Their fusion of South American rhythms, gipsy punk, ska and indie are truly unique and completely danceable.

After an appearance once again at this year's Pachanga Fest, the incredible Maneja Beto return from hiatus once again to headline yet another Austin Vida showcase. The self-proclaimed "indie in Español" group was a regular performer in the Austin Music scene, but with lead singer Alex Chavez living out of state their performances have been limited. It's a shame too because no other band sounds like them. Maneja Beto perform at 11:30pm
EXPERIENCE: Austin Vida's Adiós Ghost Room (Friday, 06.03.2011); The Ghost Room (304 W 4th St, 78701); Doors at 9P; FREE (but donations accepted) Facebook Event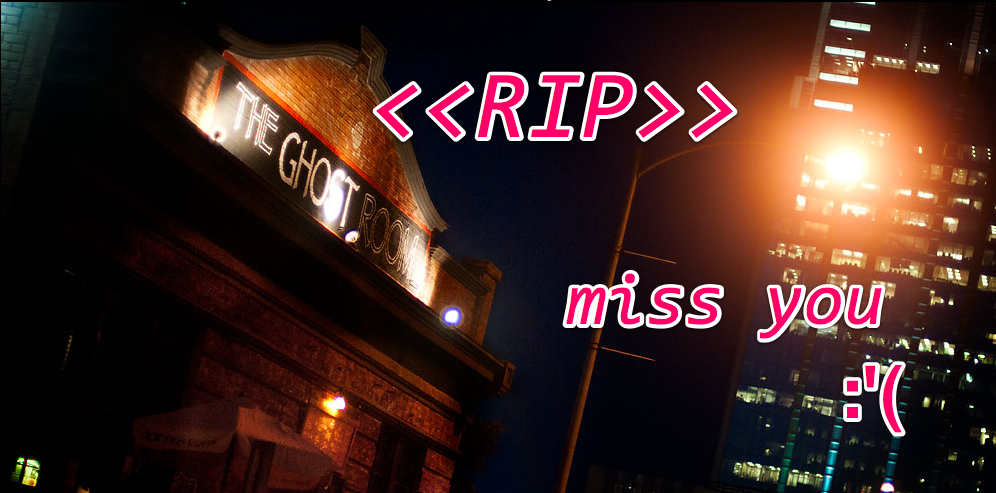 Related posts: