"PICTURES: El Cosmico Weekend in Marfa, October 9th-11th, 2009″
Early last Friday morning, I packed my bags and headed to Marfa for El Cosmico Weekend.  Despite being sick, there was something alluring about camping in the desert without cell phone reception and watching some of my favorite Austin musicians perform.  Plus, we wouldn't have to drive 6 hours; instead, we'd be taking the Marfa Bullet on its maiden voyage with several of our friends.
Marfa is kinda like Austin's eccentric kid sister; she shares a lot of the same traits as Austin, but isn't nearly as developed.  That lack of "civilization" means you can get away from all the cars, traffic, cell phones, Internet and sit back and see the horizon-to-horizon sky-oh, and the lack of lights means you can still see the Milky Way!  I guess that's why so many Austinites love it.
The city's eccentricity lies in the fact that most of the buildings in Marfa's downtown are actually galleries with one-of-a-kind works from famous artists like Andy Warhol and John Chamberlain.  It also feels like an oasis where hippies and hipsters can set aside their differences to come together and celebrate art-kinda like Williamsburg in the desert, minus all the snarkiness and attitude.
El Cosmico Weekend is the name for the music festival that happens on Liz Lambert's new venture, also named El Cosmico.  Because you can rent an Airstream Trailer, a tee pee, a wigwam or just camp, it's kinda like a campground/trailer park/Indian Village.  And with it's semi-communal (read: you can see everyone's business when they shower even when you are outside the enclosed but very open slatted stalls!), it has an artist's commune type feel to it.  Like any of Liz's other creations, she's taken something others may have considered ugly and turned it into something magical.
The weekend is also Open House Weekend full of open galleries and parties, kinda like First Thursday on SoCo except all weekend and throughout an entire city.  There is also a baseball game between the Austin Texas Playboys and the Marfa Yonke Gallos.
After the jump, check out the pictures to see more of Liz's El Cosmico, scenes from around Marfa and snapshots of several Austinites we ran into over the weekend.  You can also see the full set of photo's on the Republic of Austin Flickr feed.
ALSO: WATCH our video of all the fun festivities in Marfa from El Cosmico Weekend 2009, including Chris transformed into a lion, the baseball game, and interview with Marfa artist Julie Speed and more!
Click for more pictures>>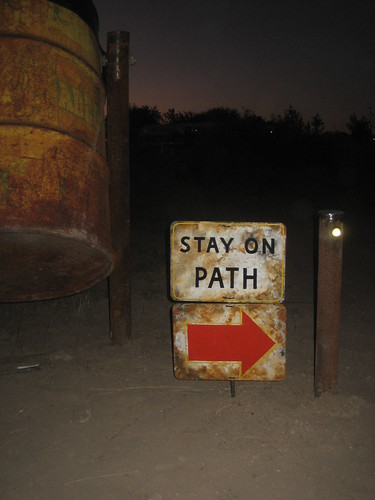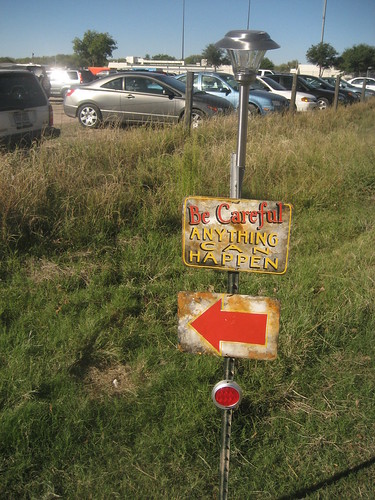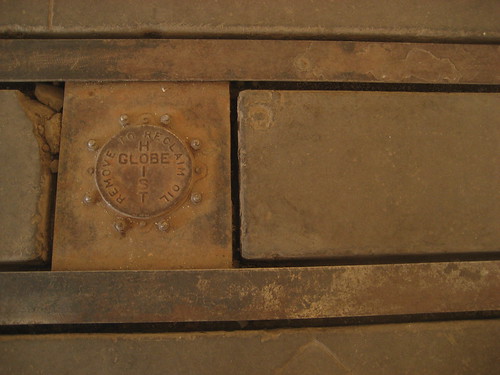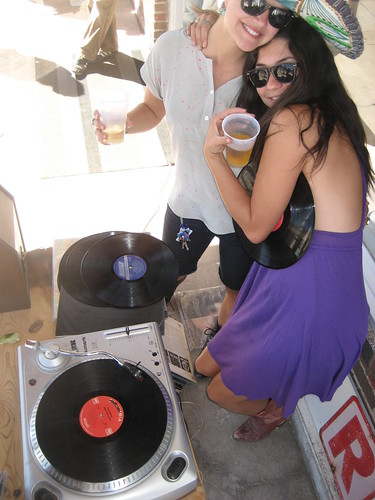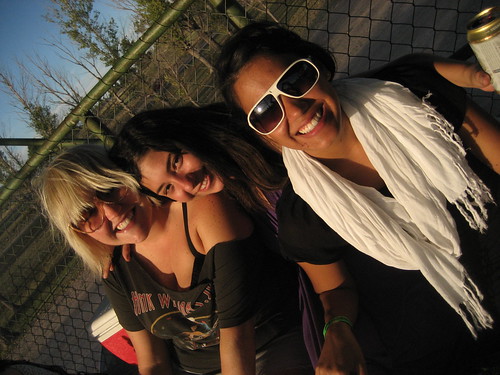 No related posts.
Related posts brought to you by Yet Another Related Posts Plugin.