Rose Reyes Knows Austin Music-And If You Are an Austin Musician You Need to Know Her. Like Now.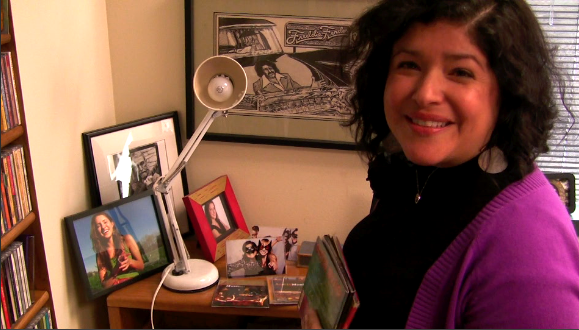 As Director of Music Marketing at the Austin Convention and Visitors Bureau, Rose Reyes wants to know every musician in this city. Why? Because it's her job to promote Austin music through national and international media. If you are a musician, you need to know her. Like now.
3 Reasons to Know Rose Reyes:
From quinceneras and mom's 50th birthday to conventions, corporate events and private celeb parties, Rose recommends artists to anyone looking to book musicians and bands-and she's looking for anything: Hip-hop, funk, Hawaiian luau, folk, alt-country, latino,  you name it, she wants it.

BONUS: It's free! Yup, no booking fees! And some of the events pay VERY WELL and can get you some good exposure.
How to submit: Mail a CD to: Rose Reyes, Austin Music Office/Austin CVB, 301 Congress Ave, Suite 200, Austin, TX 78701

Got an event coming up? She also tries to encourage patronage to Austin music venues. So tell her!
She produces an annual compilation of Austin Music. No bands are ever selected more than once. Past and present compilations include people of all music genres, including some musicians who later went on to get nominated for Grammys.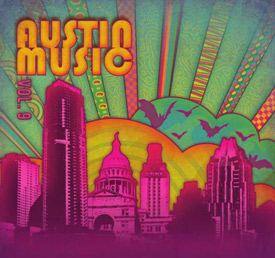 Last week, we met up with Rose to talk to her about Austin Music volume 9, her most recent compilation that went on sale last Friday. With an eclectic blend of music from all sort of genres, Rose calls it a mixtape for Austin music fans. In fact, three of the artists (Erin Ivey, Tje Austin, and Willie and the Wheel) on the album have been nominated for the Roaries. You can see the complete playlist here. [Win a copy by leaving a comment!]
WATCH: Watch the 3-minute video to learn more about Rose, the bands on Austin Music Volume 9, and find out how she can help YOU!
GET: You can buy Austin Music Volume 9 through the ACVB Website, or pick it up at Waterloo. OR WIN by posting a comment! We've got a few copies, so don't be shy!
Like what you see? Add our RSS feed! [what's that?]. Or start your morning with Republic of Austin in your InBox! Or read us 24-7 on Twitter!
Related posts:
Related posts brought to you by Yet Another Related Posts Plugin.