"PICTURES: Fun Fun Fun Fest 2009 Weekend plus The Combo Plate Party Pics"
Fun Fun Fun Fest is a lot like a field party that everyone in Austin is invited to: no tourists, no cell phone problems, plenty of room to walk around, and lots of beer.  For the record: Any concert that only sells the beer in Tallboy size is bound to be trouble. Thank goodness we had a camera with us; otherwise, we wouldn't have remembered a thing.  Like the last storm of the season, Fun Fun Fun Fest 2009 ripped through Waterloo Park, providing an exhausting end to Austin's Festival Season.
Our initial plans for Friday only included hitting up the ACVB Local Music Opening Party thing at the Mohawk and then stopping by the Scoot Inn for the Combo Plate Party with the Hood Internet.  Unfortunately for my sleep schedule, the music at the Scoot was OTC, and I couldn't stop dancing.  Between Neiliyo's funky electro grooves and the Hood Internet's primo mixing and song selection, we were literally jumping up and down with dance-trance joy.  Who needs sleep heading into a long festival weekend anyway, right?
So I have a confession: The fear of getting lost at ACL keeps me from drinking.  Fun Fun Fun Fest is different.  If you get separated from your friends, you CAN find them.  And if you don't, well, you're pretty much guaranteed to run into someone you know.  At one point it felt like everyone was together drinking and singing to the Pharcyde.  After the concert was over, we headed DT. There are no pics of that mess, but I CAN guarantee you that there were lots of high fives, hand jives and howling.
SEE: You can catch all the pics of people we love after the jump.  You can also see the full set of photos from Fun Fun Fun Fest 2009 Parties on Flickr or on Facebook.
COMMENT: What did YOU think about this year's Fun Fun Fun Fest? Have you recovered?
FOLLOW: Like what you see? Add our RSS feed! [what's that?]. Or start your morning with Republic of Austin in your InBox! Or read us 24-7 on Twitter!
Click for MORE photos ——>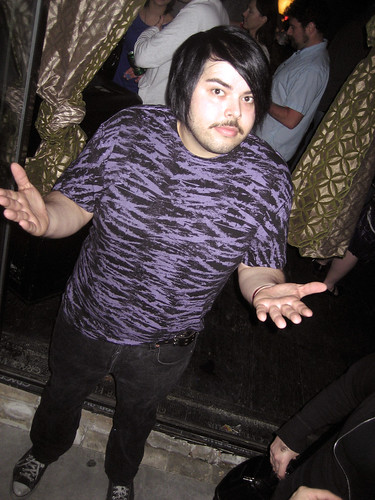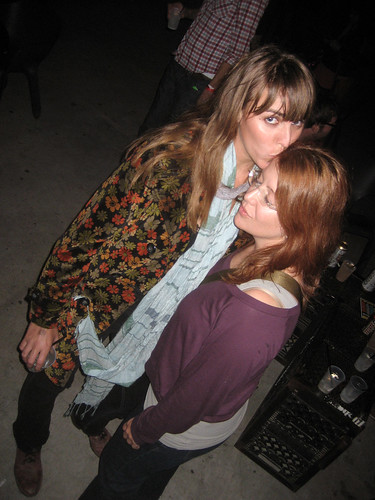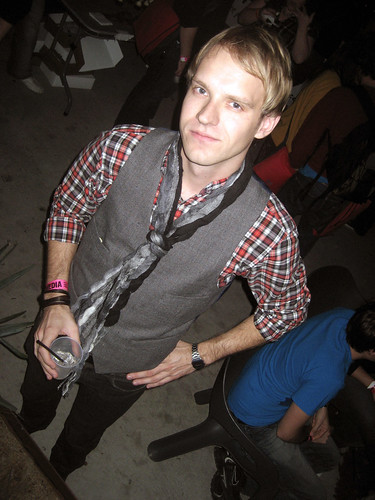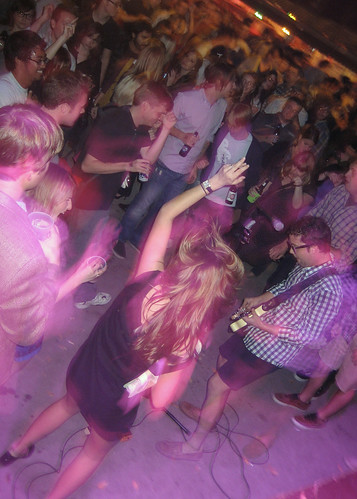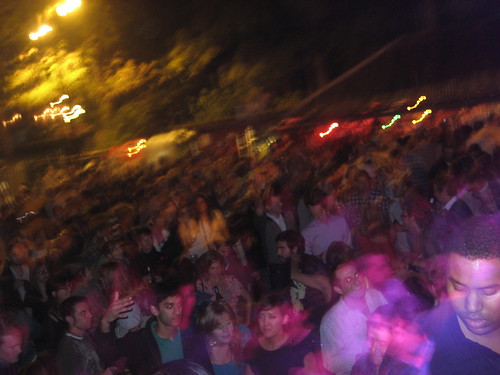 No related posts.
Related posts brought to you by Yet Another Related Posts Plugin.