Hi All:
I was born and raised in the Rio Grande Valley (not to be confused with Mexico).  Over the years, I've been to 46 of the 50 states and camped/hiked/roughed it in about 26 of them. For the past six years I've been living in and loving Austin, TX.   Be that as it may, you can take the girl out of the Valley, but you can't take the Valley out of the girl.
Since the age of four, I've been a champion tree climber and a true lover of nature.  After graduating from UT, I decided to get involved with a small non-profit called the Finca Profit which led me to spend my summer in the Costa Rican rain forest.  It changed my philosophy on living, eating, working and being a responsible citizen of the earth; I learned that you don't have to spend a lot of money, time or totally modify your life style to greenify it. Don't worry I'm not a total tree-hugging hippie that will rub my beliefs in your face with an eco-friendly mop.  I'm as normal as they come… for an Austinite at least.
Ciao,
Ari
My Faves: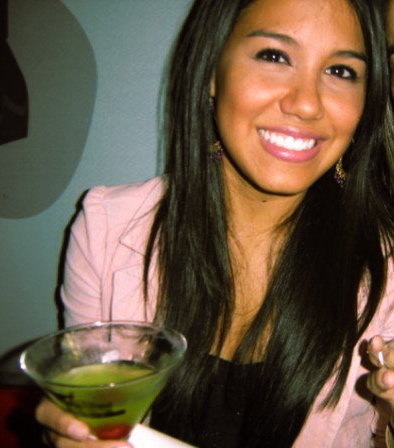 Movie: Wizard of Oz
Austin Restaurant/Dish: The duck at SoCo Café is melt in your mouth orgasmic!
Austin Landmark: Barton Springs and the trees that are soon to be cut down
Pie: Apple a la mode
Salsa: Two-way tie between: Central Market's organic peach salsa and Chuy's verde because the recipe is borrowed from the RGV (Rio Grande Valley, y'all!)
Band/Musician: Kings Of Leon right now and John Mayer always
Mexican Dish: Authentic arroz con pollo
Beer: Don't drink it… but if you catch me at a pub with a urine colored drink in my cup it's probably cider.
Etc:
Song to describe my life: Mushaboom by Feist
In my free time I: paint, read, rock climb, cook, enjoy live music and Party!
Guilty Pleasure: Occasional long showers
Related posts:
A simple trick to keep from spending your tax refund frivolously. Rachel gets her tax refund and starts spending it. Before...
Related posts brought to you by Yet Another Related Posts Plugin.