"PICTURES: Red Bull Locally Thrown at the Mohawk, December 10th, 2009″
Last Thursday, we headed out to the Mohawk for Red Bull's Locally Thrown, an event the had some of our favorite Austin DJ's remixing some of our favorite Austin bands.  If my excitement didn't come out in our interview with DJ Manny and the Riverboat Gamblers, then let me make it clear: OMG! I WAS SO EXCITED FOR THIS PARTY!!!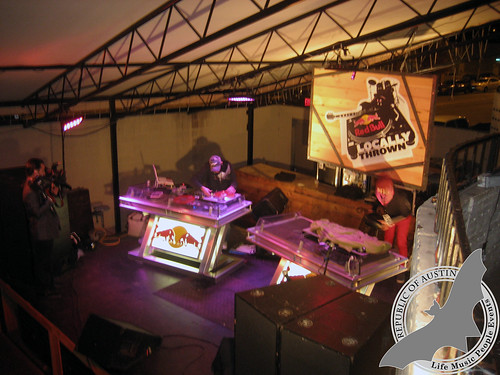 Since the DJ's were mixing their remixed trax throughout the night, we got there early so that we could hear them all. The beats were pretty intense-like wobble your body fat phat beats. Each DJ had a very diverse style, so it wasn't really a surprise that the remixes ranged from dub-heavy to house.  And when the crowd heard an Austin band's song, there was a celebratory WOOOO that sorta emerged from the dancers.
For me, this party was so cool because not only did I get tot HEAR my favorite DJ's playing my favorite bands, but I got to SEE them all in one place. I mean, at one point I was standing in a circle with members of The Black and White Years and The Story Of-they were taking shots for each remix they hear.  Then I shared a drink with the Riverboat Gamblers, only to turn around and hear Yvonne from the Octopus Project singing a Japanese pop song.  It was FREAKING AMAZING!!
By the end of the night, the Mohawk's courtyard was like a giant dance party!  Anyone and everyone was dancing.  My memory is a little fuzzy, but I swear I saw Fadi from the Riverboat Gamblers drop down into a headspin and then roll up into some kick-a flares! It was nappy!
SEE: After the jump, check out pictures (click to enlarge) of some of the people we ran into at the event, and watch a 45-second video snippet of the dance party. You can also check out the full set of photos from Red Bull Locally Thrown on our flickr feed or on our Facebook page. Tag your friends!
OH YEAH: Don't forget to nominate these Austin bands and others for our Austin music awards, the Roaries.
GET UPDATES: Like what you read? Add our RSS feed! [what's that?]. Or start your morning with Republic of Austin in your InBox! Or read us 24-7 on Twitter!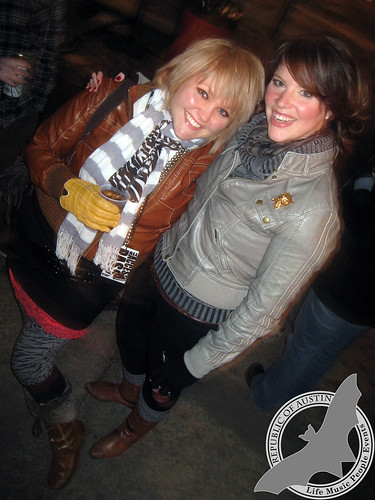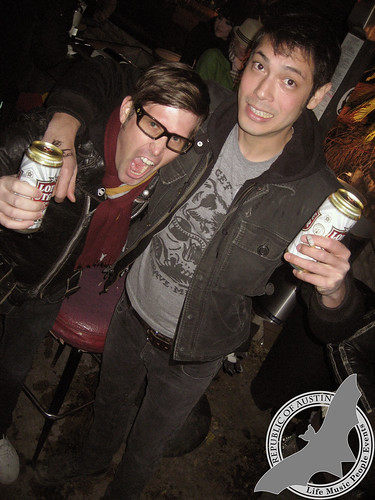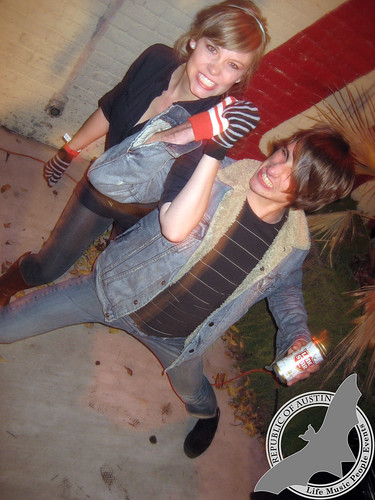 Click for more photos and a video!—->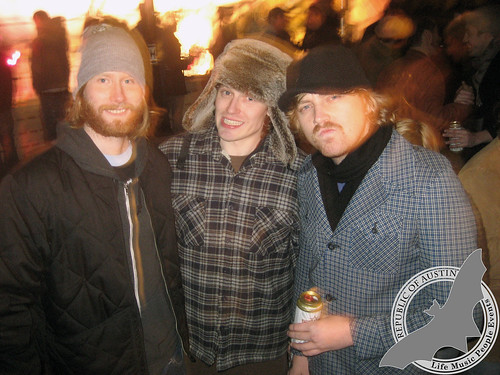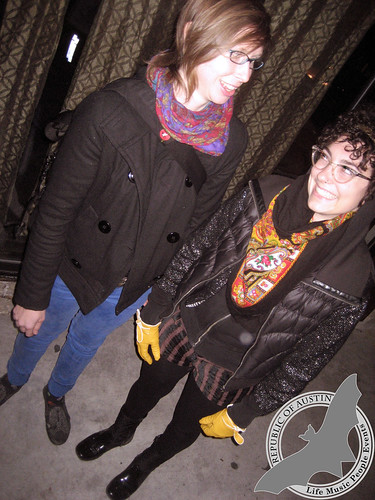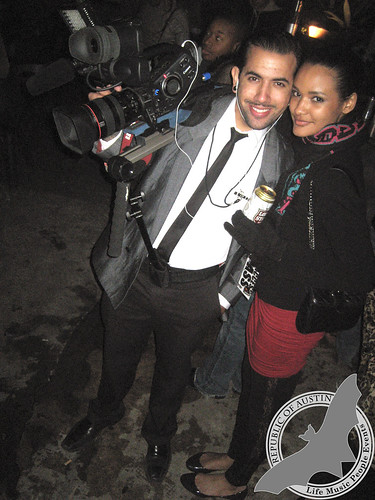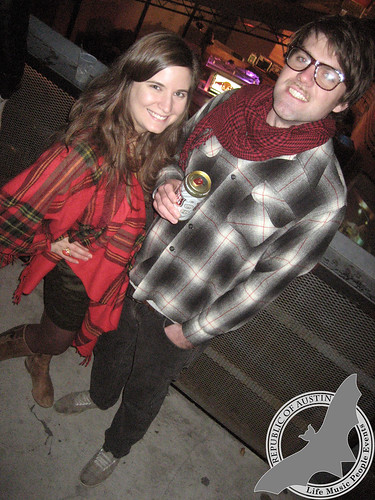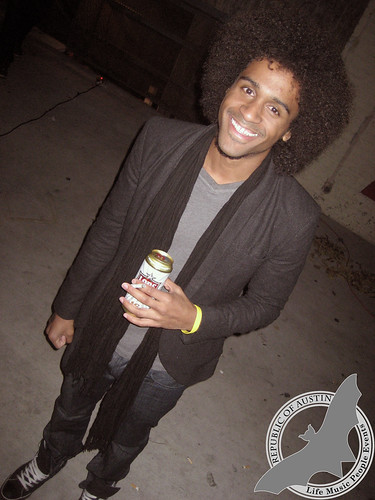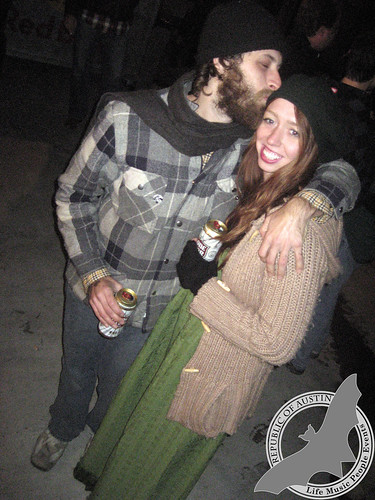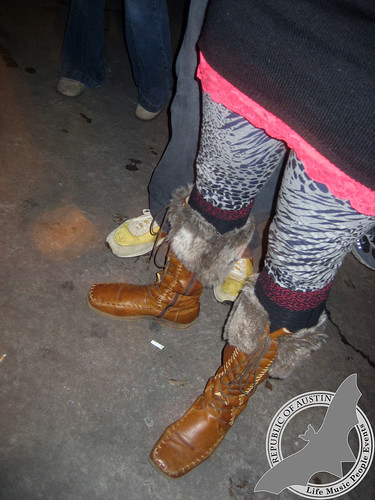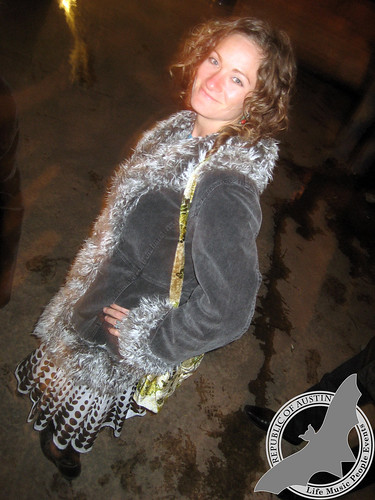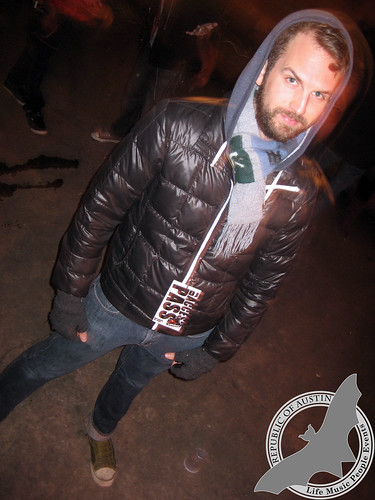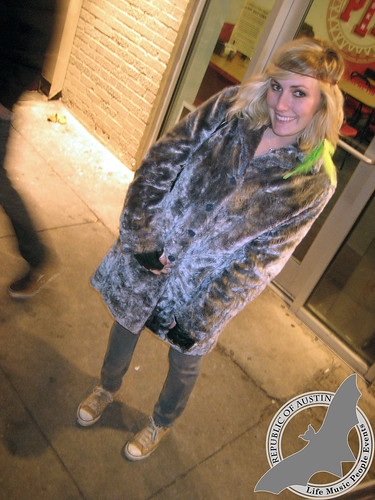 Related posts:
"Locally Thrown: Interview with DJ Manny and Austin Punk Rock Band the Riverboat Gamblers" Chris interviews DJ Manny and Austin rock band the Riverboat...
"Procrastinator's Guide to the Weekend in Austin: December 5th and 6th 2009″ Don't know what to do this weekend? No worries. Rory...
"Procrastinator's Guide to the Weekend in Austin: December 12th and 13th 2009″ Share Not sure what to do in Austin this weekend?...
Related posts brought to you by Yet Another Related Posts Plugin.