Pictures of Pretty People Playing Pink Pianos from the Play Me I'm Yours Austin art project.
Over the last two weeks, you may have noticed pianos springing up like musical wildflowers throughout Austin. These, my friends, are not some new type of genetically modified Bluebonnet-nor are they just abandoned pianos. They're actually part of of Play Me I'm Yours, a global art project hosted by hosted by Art Alliance Austin taking place in Austin through May 1st.
If you haven't seen them yet, check out this map: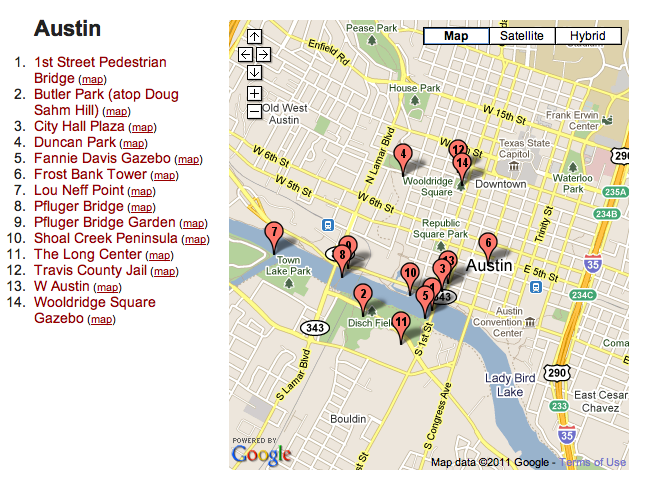 With 14 pianos located on the street, or in parks and squares all over Austin, they're kind of hard to miss. In fact, I pass by no fewer than 6 of these bad boys every morning on my bike ride in to work. Sadly, I have't had a lot of time to play around on them or take a picture. This morning, however, our friend, photographer and party persona Jeremiah Newton, took these photos of a pink-themed picnic he and his wife threw at the pink piano in Woolridge Square.
They're great pics, plus I really wanted to say the phrase pics of pretty people playing pink pianos: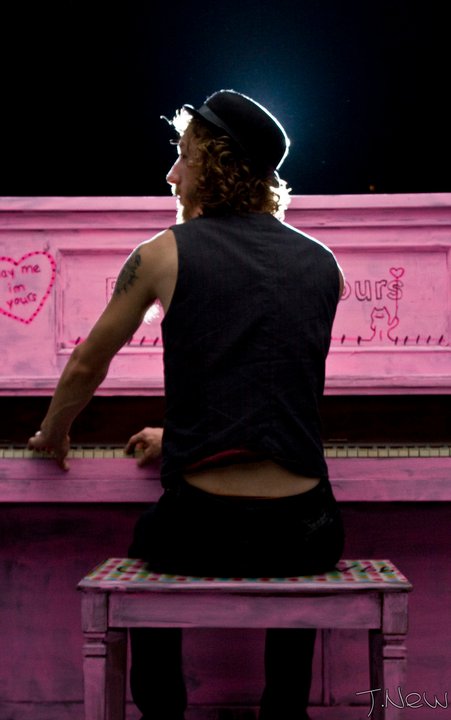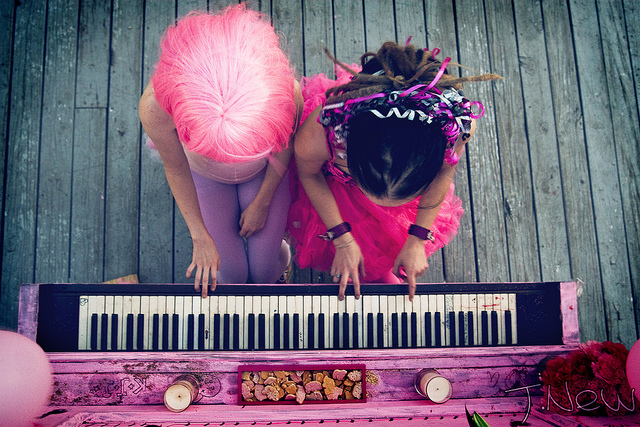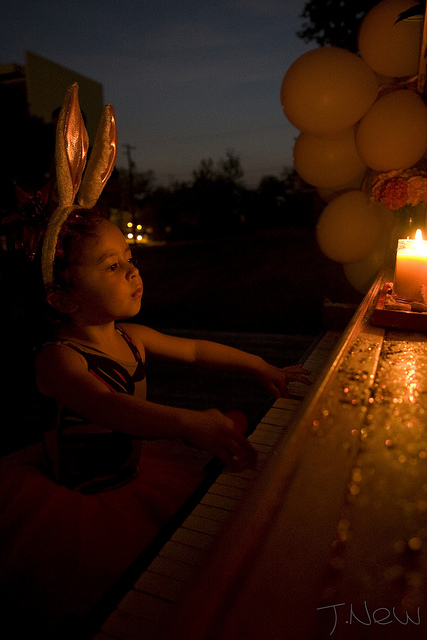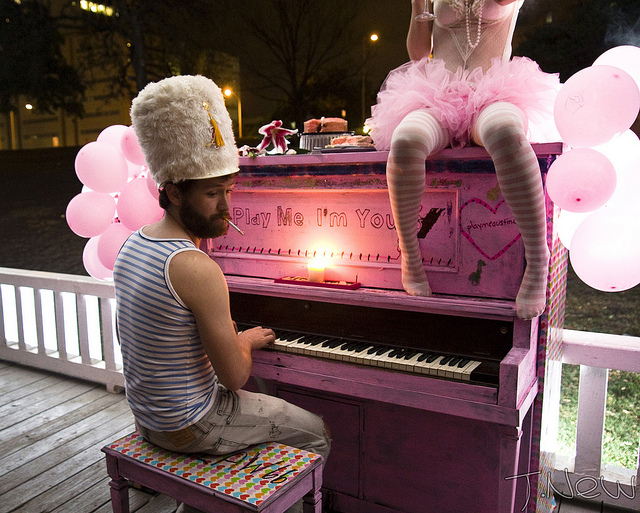 They also took these photos at the Long Center: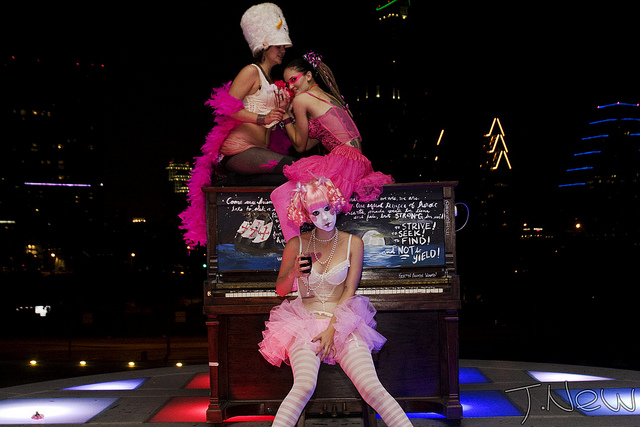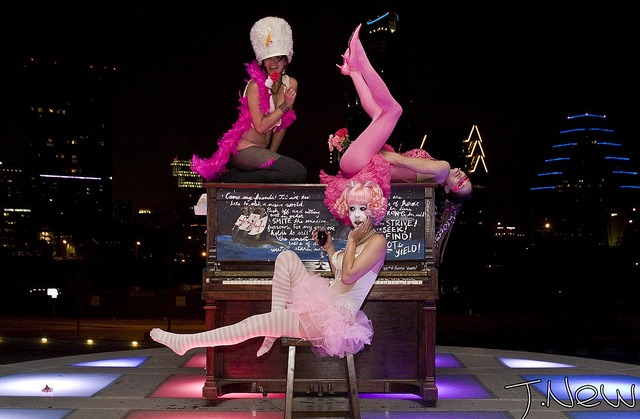 You can see the full set of Pink Piano Party photos on Jeremiah's flickr feed. You can also see more photos of the pianos-or upload your own-on the Play Me I'm Yours Austin site.
Have you played with the pianos yet? You've got two more weeks!
.
.
Find something Austin-related that you want to share? Photos, screen shots, articles, news? Email us at[email protected].
Want more RoA? Be our friend on Facebook. Add our RSS feed! [what's that?]. Start your morning with Republic of Austin in your InBox. Or read us 24-7 on Twitter!
Related posts: